EWP 9th edition | Exclusive Coverage
September 26, 2022
by
lpcc
in Events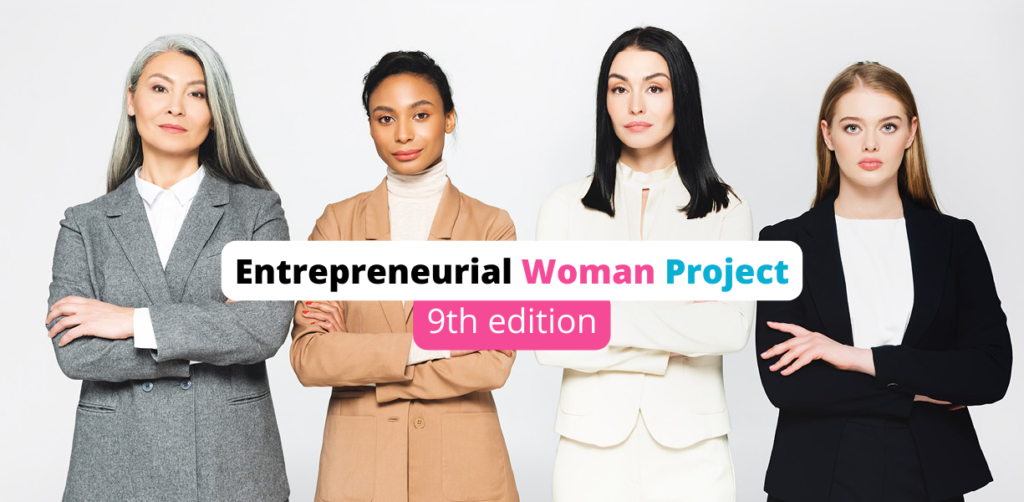 On Saturday, the 24th of September began another edition of the Entrepreneurial Woman Project! It is our pleasure to announce that the 9th edition joined over 20 driven women ready to learn, connect and share knowledge.
By the end of the workshops, the participants stand a chance to win generous prizes from our sponsors ATOZ, BSP and AQTEEV. The event is organised with the financial support of the Luxembourg Chamber of Commerce, where the training is taking place.
We are proud to share that this edition of EWP holds special significance and unique patronage of Peakside Capital. They took the initiative to help aspiring women entrepreneurs who fled Ukraine and enable their growth by covering the costs of their training. On this occasion, we would like to thank the Ukraine – Luxembourg Business Club for assisting us in the process of carefully selecting the right candidates.
Last but not least, we are delighted to welcome on board 14 incredible professionals who will guide the participants into the entrepreneurial world of Luxembourg. Scroll down to read the exclusive live coverage of the training.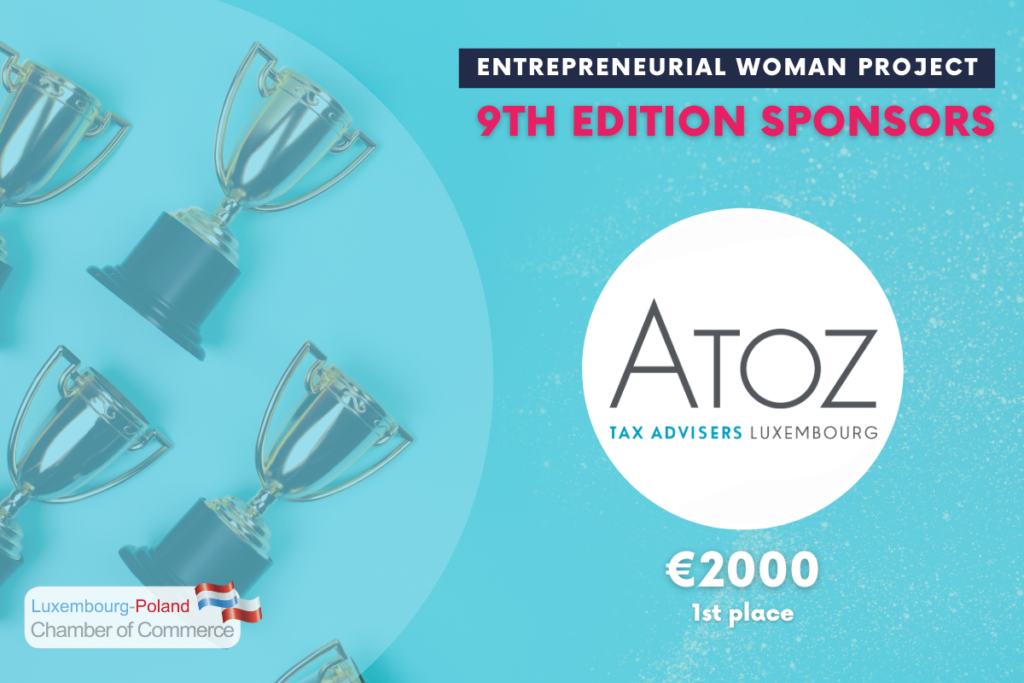 Highlights | 24th September 2022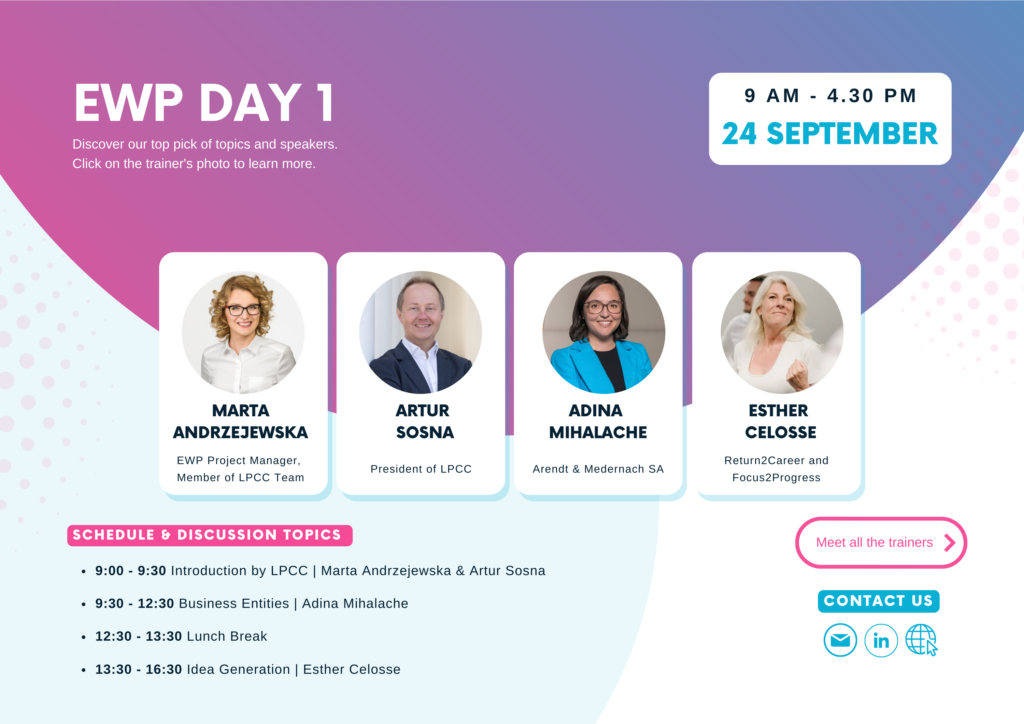 The participants showed up at the House of Training on Saturday, at 9 am sharp, ready to embark on their entrepreneurial journey. Despite the morning hour, they were welcomed with positive energy from our teammate and the EWP project manager Marta Andrzejewska. The welcoming part of the event was also attended by the representatives of the Ukraine-Luxembourg Business Club, as well as their Head Evgenia Paliy.
After hearing out a couple of inspiring words of introduction, the participants took over and started by introducing themselves and getting to know each other backgrounds & aspirations. They then proceed with Business Entities training by Adina Mihalache.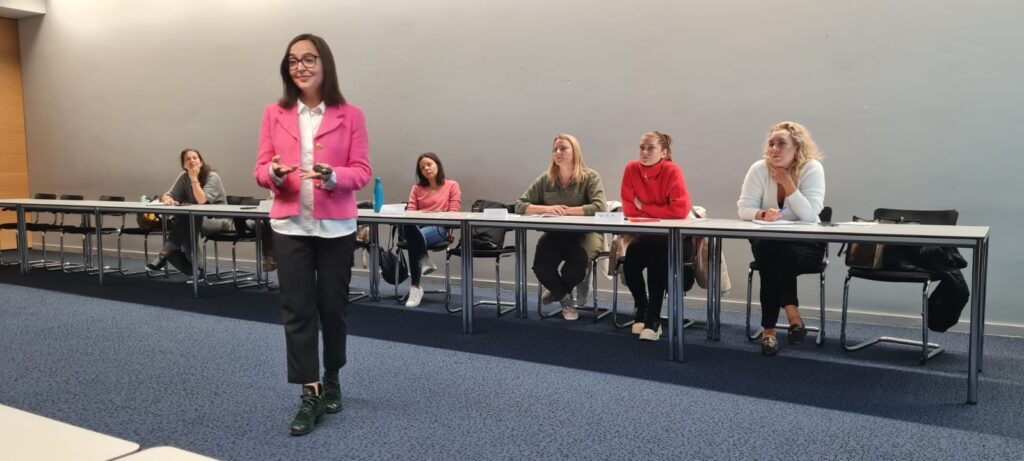 "My course gives an overview of the types of companies that exist in Luxembourg and especially the most interesting ones for an entrepreneur. Today we addressed the points of attention and challenges to be considered and finished with a practical case on the concrete steps to follow when incorporating a company in Luxembourg" says Adina Mihalache.
When the two-hour workshop came to an end, the participants were able to take a well-deserved break. The lunch hour was, at the same time, a great bonding opportunity. Coming back we welcomed the irreplaceable Esther Celosse with her workshop on Idea Generation. She undoubtedly brightened the crowd by engaging them in interesting group activities.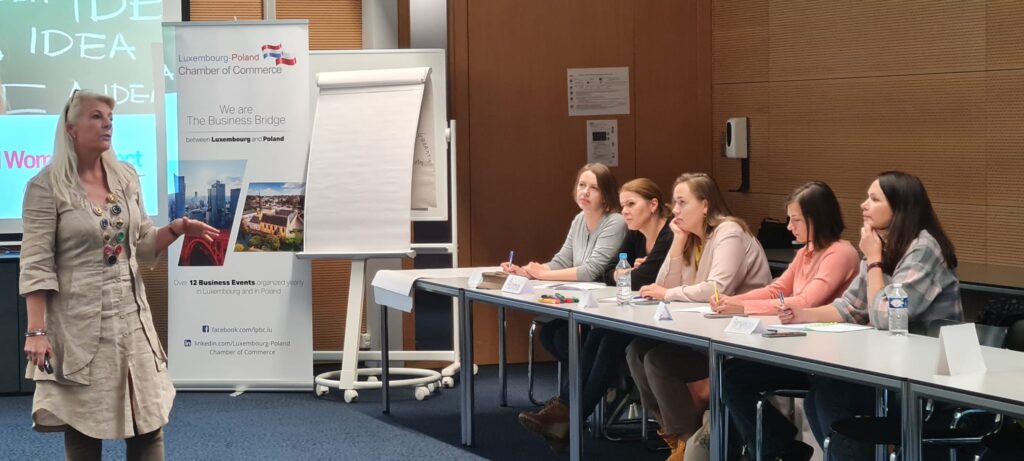 "The workshop on Idea Generation is all about creativity and out-of-the-box thinking. How can we generate new ideas or refine existing ideas, how do you challenge yourself and others to think out of the box? Today we learned about methods of lateral thinking and how creativity is a skill. We engaged in a fun and interactive exercise, where participants experience the power of "structured creativity". We also shared ideas to start building a supportive and creative relationship between the participants, crucial to the success of the program" says Esther Celosse.
This was an eventful and emotional day for both participants and the event organisers. Here are a couple of pictures from the last Saturday. Stay tuned for more highlights from the upcoming week.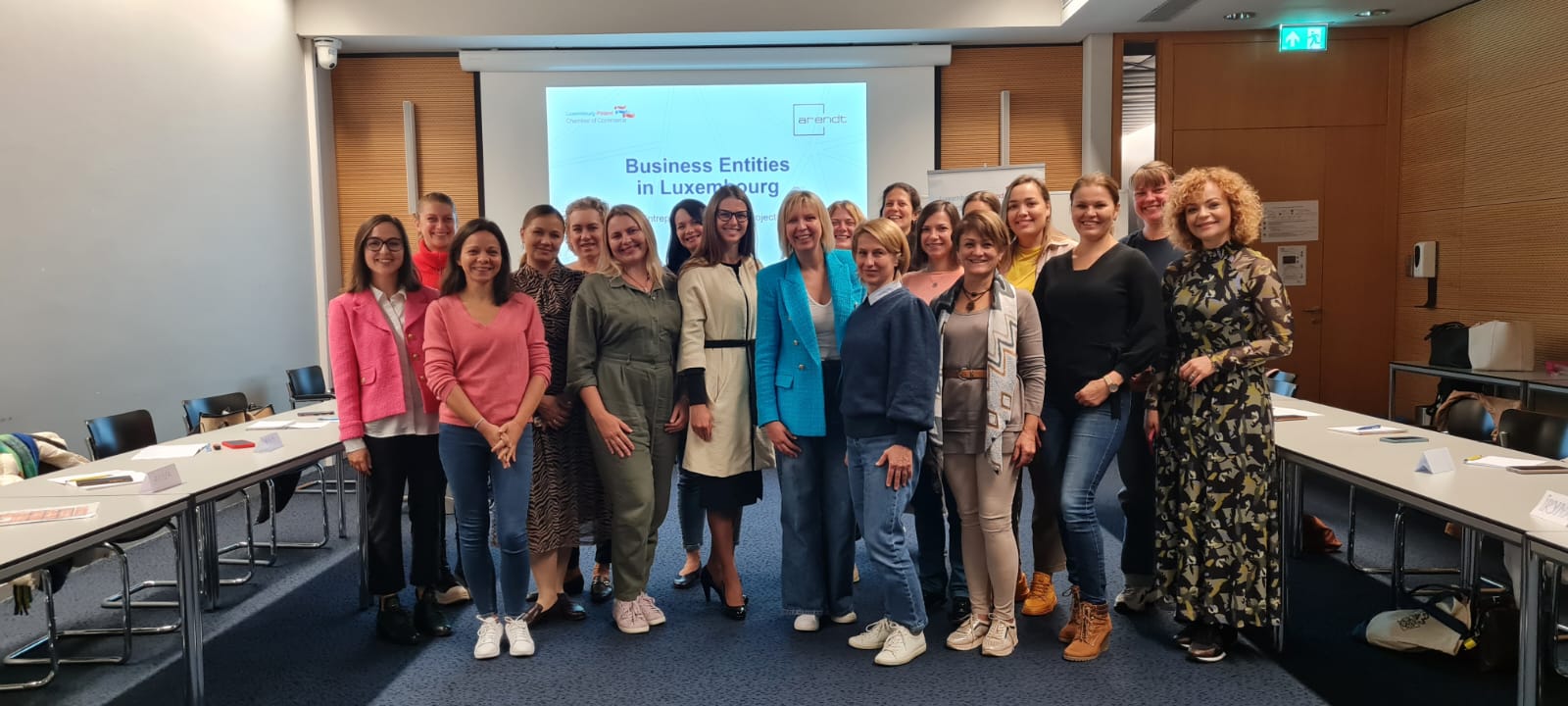 Highlights | 1st October 2022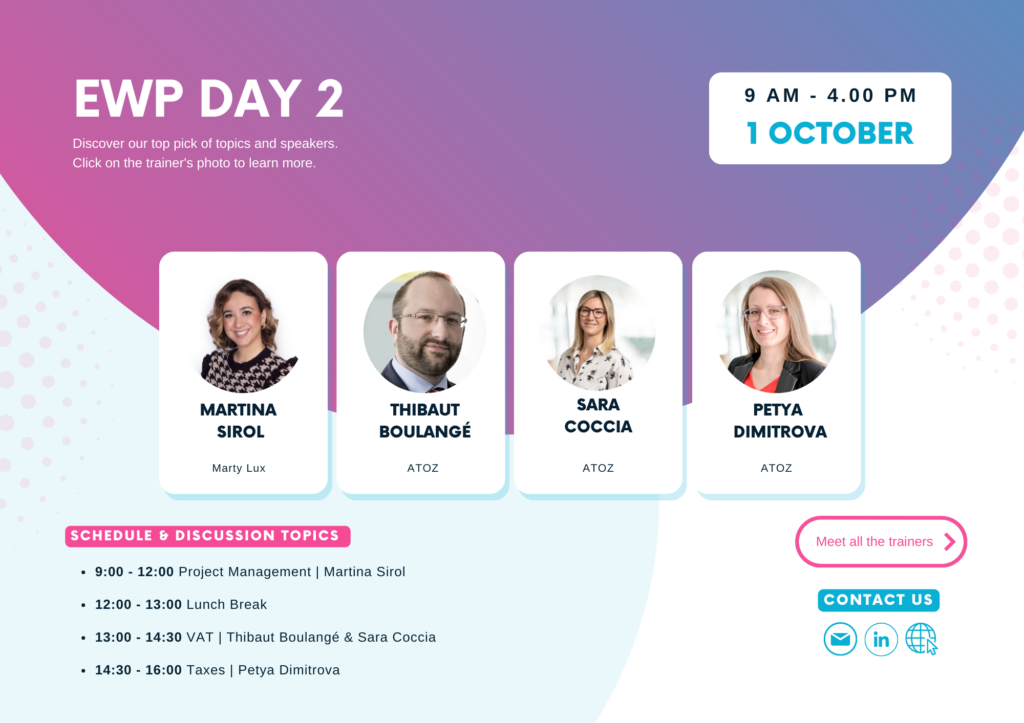 In the entrepreneurial world, one often has to deal with some challenges occurring at the very last minute. Even though our team works hard so that EWP is prepared to run like a Swiss watch, some things are thrown at us when we least expect them. This time, it was the information about one of our trainer's indisposition the morning of their presentation. Approaching the problem with a calm head is key to coming up with a solution. Thus, the training on Intellectual Property foreseen in today's programme will take place on another day of the training.
Day 2 of the Entrepreneurial Woman Project started with Project Management training by Martina Sirol. Not only did she explain in detail all the theories, she also engaged the participants in creating their own project management plans.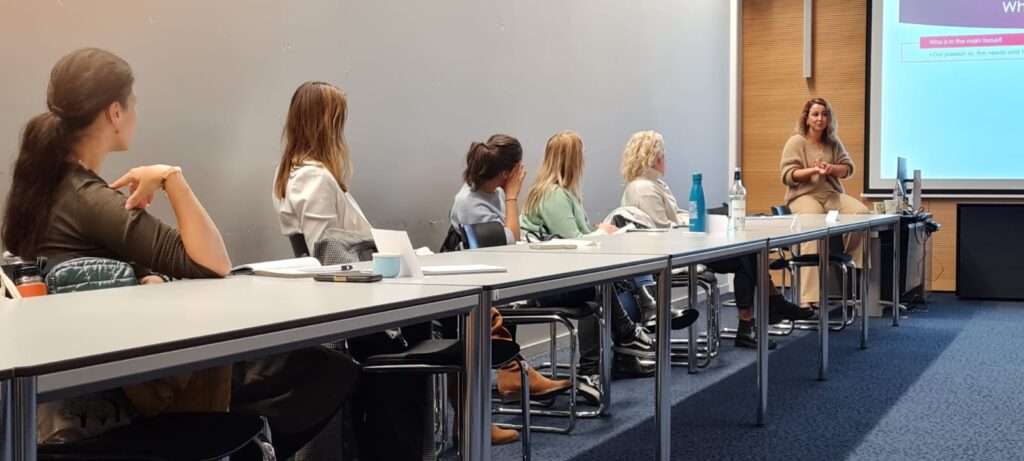 "During the course, we covered the basics of project management in the initial phases of a (potential) business. As we went over the elements of (good) project management, the participants got on with developing their own project management plan. We also answered specific questions, gained insights and provided practical tips on project management in participants' own projects" says Martina Sirol.
After raising awareness of the importance of project management for entrepreneurs, the participants moved on to the topic of VAT and Taxes. Some would claim that's the most difficult training of them all, but how crucial. The participants had the pleasure of getting their doubts dispelled by the top-notch experts from ATOZ. First, we heard about VAT from Thibaut Boulange accompanied by Sara Coccia, who was smoothly stepping in with useful real-life examples. Later on, Petya Dimitrova conducted the training on Taxes.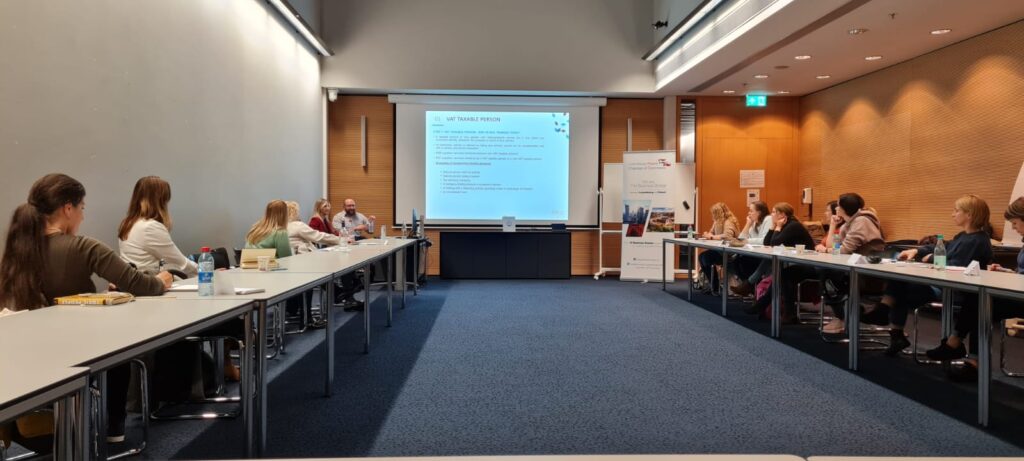 "Tax knowledge is important for mastering the financial side of your business. We carefully designed the training to teach the participants the basic principles and rules of Luxembourg's direct taxation and VAT. During the meeting we discussed basic principles of individual and corporate taxation, direct tax compliance obligations for individuals and companies, basic VAT principles, VAT deduction rights, VAT registration and compliance obligations, and VAT invoices" says Petya Dimitrova.
We can all agree that after today's training the participants deserve a break to get their heads around the new knowledge. We'll be seeing them next week, stay tuned for more highlights. Below are a couple of pictures from day 2 of the training.
Highlights | 8th October 2022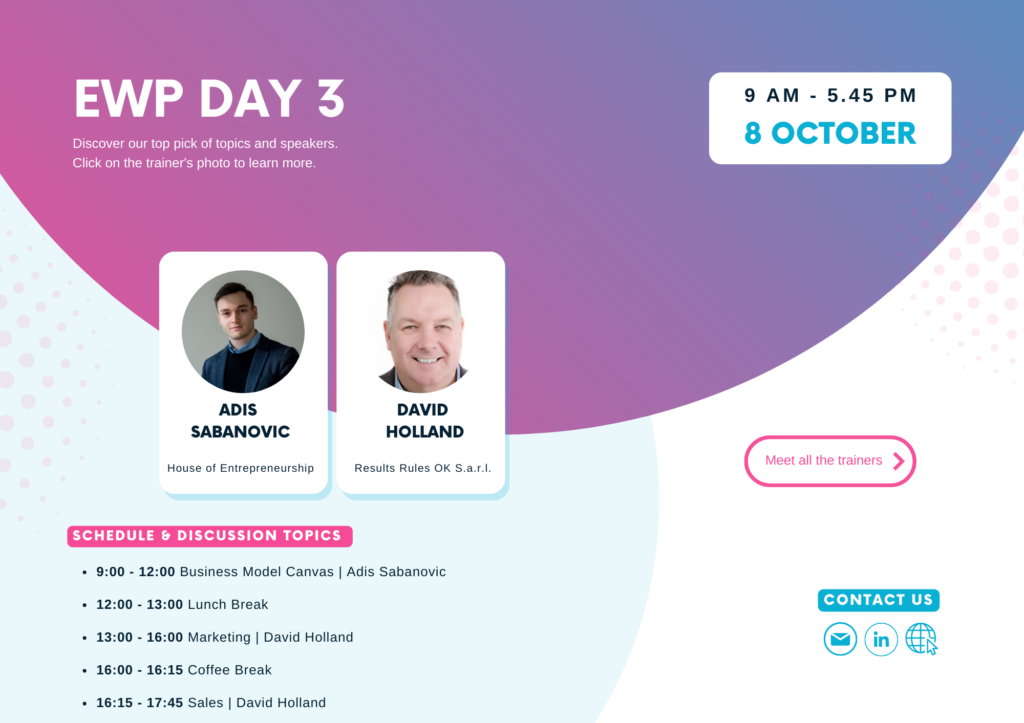 Day 3 of the Entrepreneurial Woman Project brought another set of dynamic and highly-qualified trainers. The participants started with Business Model Canvas Training by Adis Sabanovic. Later on, they dove into topics of Marketing and Sales with an extremely charismatic David Holland. It was another day of gaining practical knowledge in a wonderful atmosphere.
Every week we ask the participants about their experiences. And so far, we can proudly report that the training has brought them much-needed enlightenment and support. Alongside getting the right information and constant women empowerment, the best part of the training was heard to be the attitude of the speakers.
"I admire David's wisdom and his integrity, his strength of conviction. Still, I don't see very often such energetic and cheerful people in life as he is. Who knows their business, loves it and inspires others to create something new and beautiful", says Anna Shekhvatova, one of the participants of the project.
It's heart-warming to hear such positive reactions to our amazing trainers and see this group of women grow and work together to face their doubts in order to accomplish their previously set business goals.
As always, stay tuned for more highlights.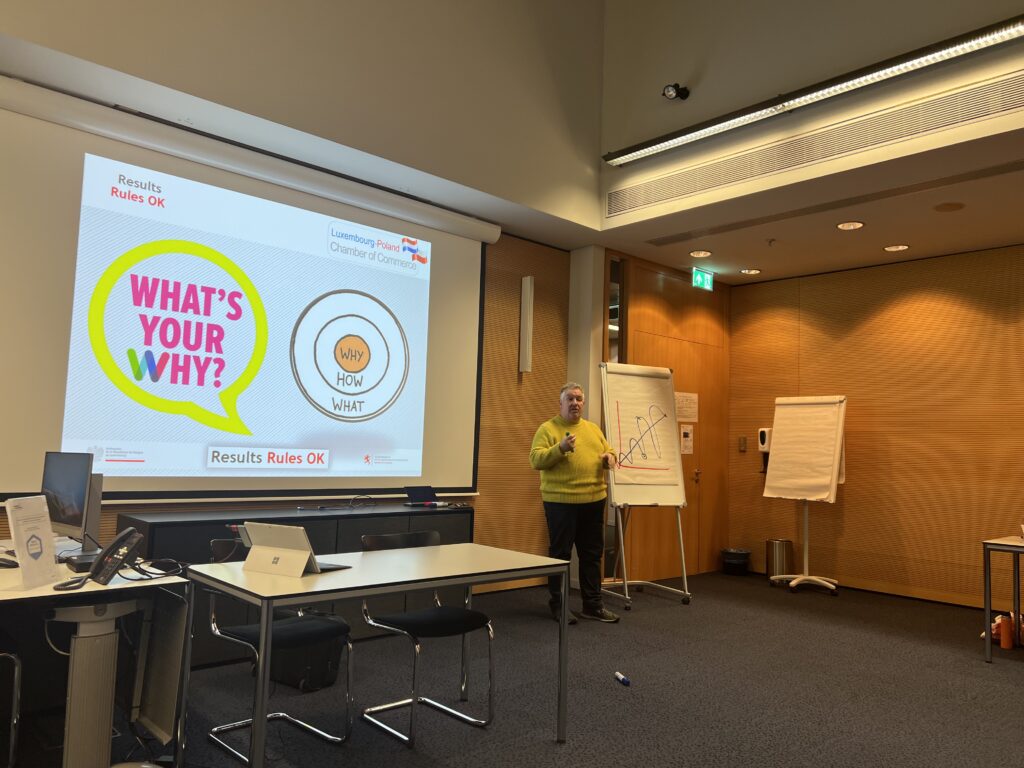 Highlights | 15th October 2022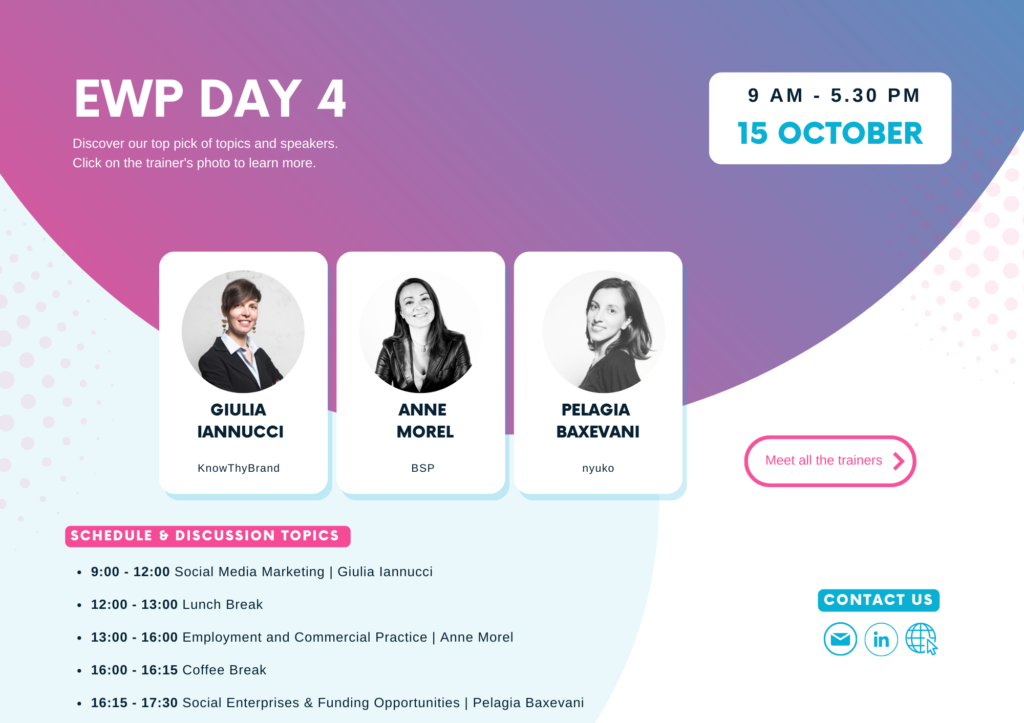 Day 4 of the Entrepreneurial Woman Project started with Social Media Marketing training by Giulia Iannucci. "We learned how to create a bespoke digital marketing strategy that works for the businesses of participants. In this session, we covered the different elements of digital marketing, from SEO to social media, from email marketing to content marketing, from digital advertising to CRM integration and more. We analysed how they work, what are best practices that can suite specific businesses and what are the big mistakes to avoid" says Giulia Iannucci.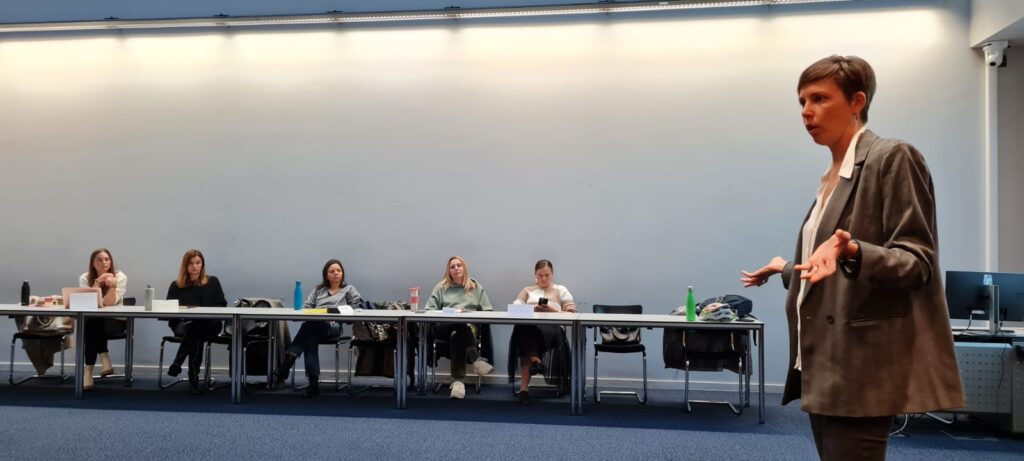 After an hour-long lunch break, the participants came back ready to swallow knowledge on Employment and Commercial Practice, the training prepared by Anne Morel. "The presentation aimed at providing an overview of Luxembourg labour law and specifically tackle the main issues and obligations employers have to face when starting and running a business: points of attention when hiring, various legal obligations in connection with the personnel, holding of various records, holiday entitlements, working time, non-discrimination issues, termination… We also got through the various commercial practices and draw a line between what is permitted and what could potentially be considered as unfair competition" says Anne Morel
To finish off this day full of intentional growth, the ladies participated in the Social Enterprises & Funding Opportunities training by Pelagia Baxevani. "Understanding the wide array of financing options is crucial for entrepreneurs, whether they develop a social impact project or not. During this training, participants gained a brief overview of typical funding sources existing in Luxembourg and learned more about social entrepreneurship" comments Pelagia.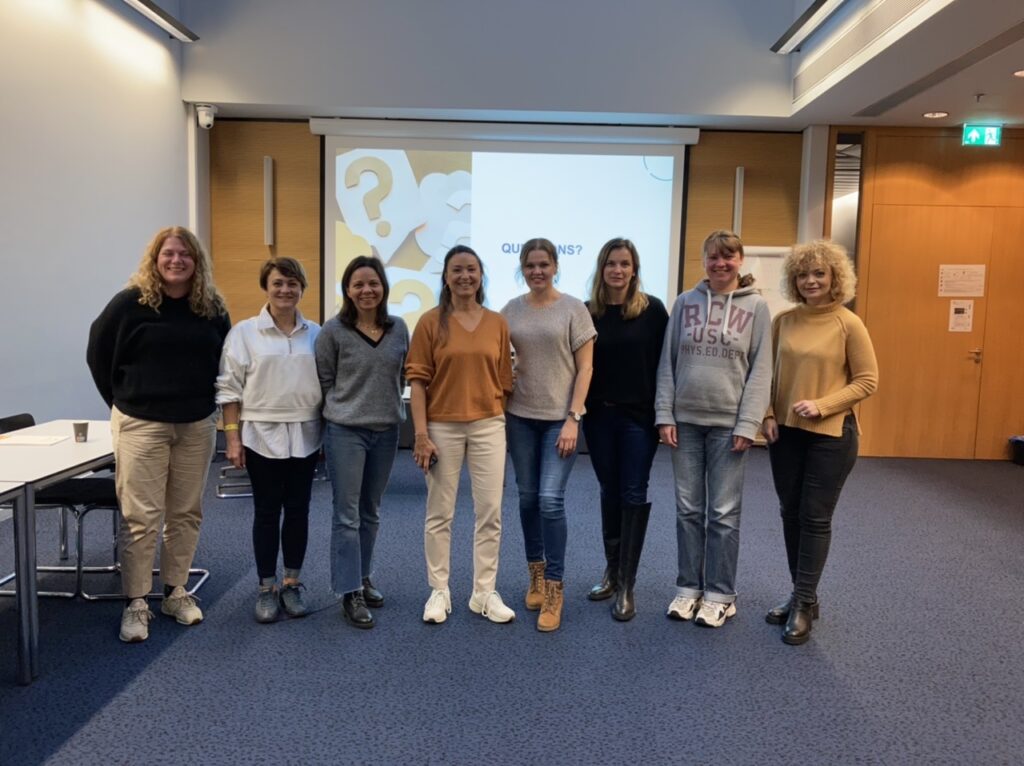 Highlights | 22nd October 2022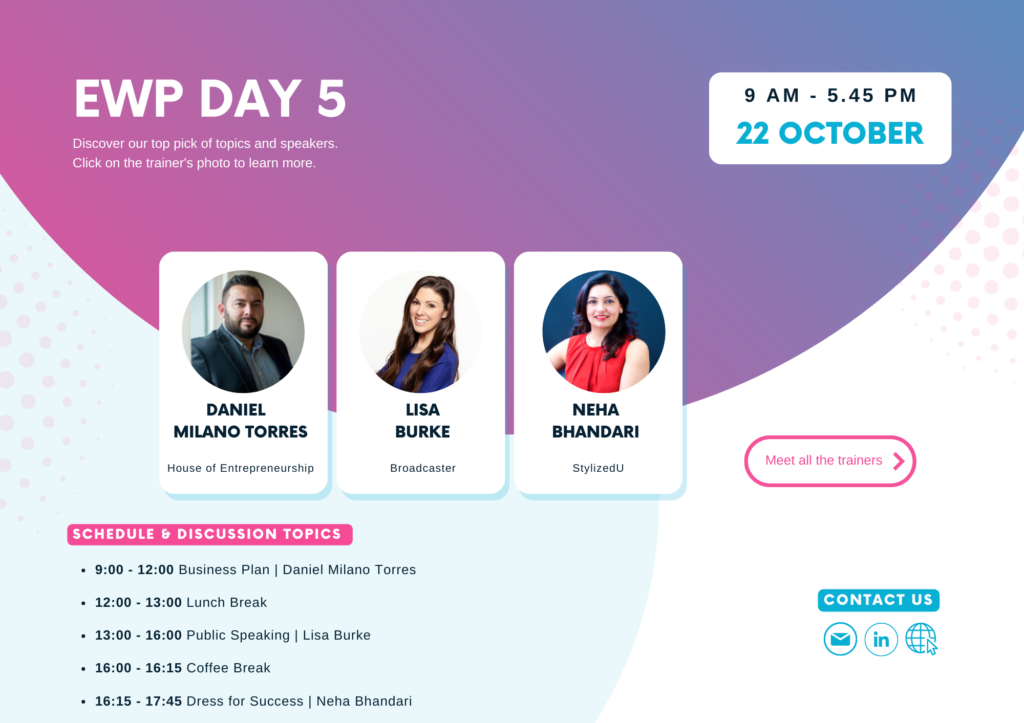 EWP Day 5 means that our participants are slowly finishing their journey with the project. This past Saturday was previous to the last meeting they're learning to become unstoppable businesswomen. Yet again, they showed up with great energy to cover all the essentials. Starting with Business Plan training prepared by Daniel Milano Torres, our future entrepreneurs learned not only how to create one but received a very useful template to make it much easier.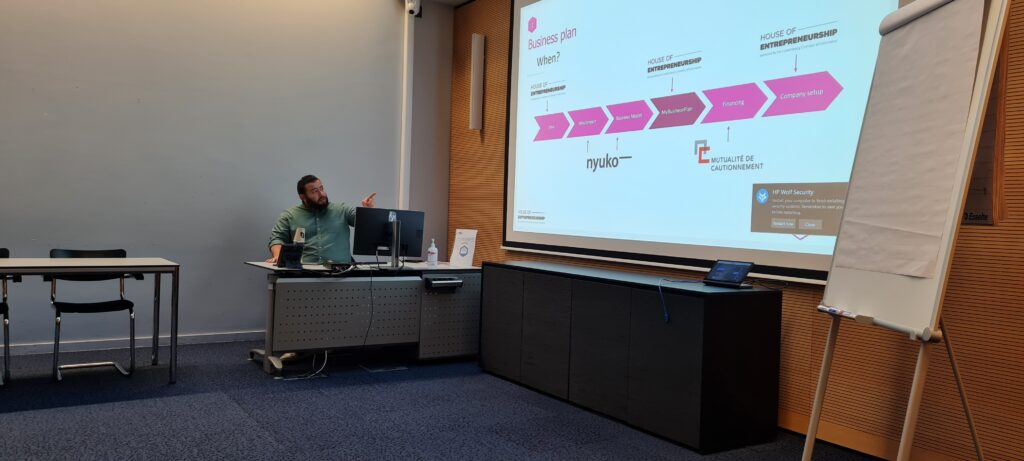 The second training of the day covered Public Speaking skills. Being as charismatic as she is, Lisa Burke decided not to give into the structure of a presentation. She turned her training segment into an individual workshop and gave the stage to each participant, who, one by one, presented their ideas in the form of an elevator pitch and received detailed feedback from Lisa on how to become a better speaker.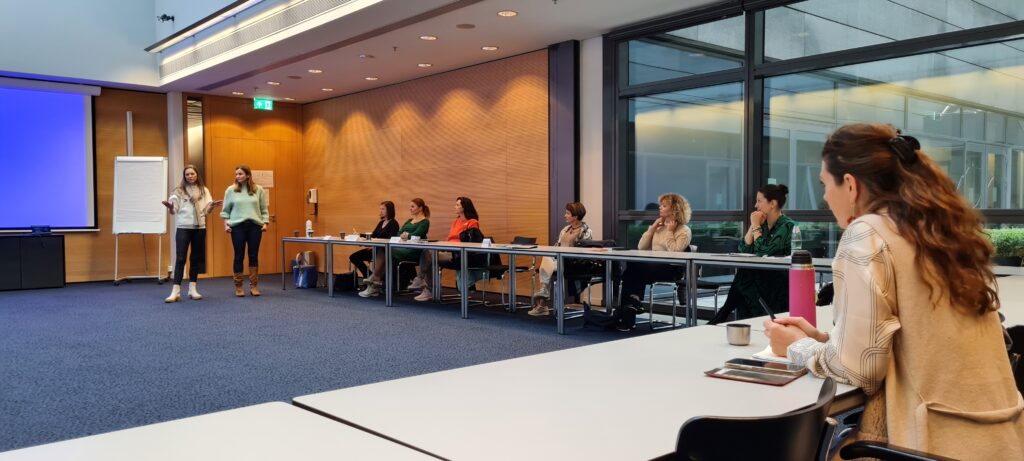 Last but not least, we listened to the Dress for Success training. Neha Bhandari took over the floor with her charisma and love for fashion to talk about the fundamentals which are first impressions.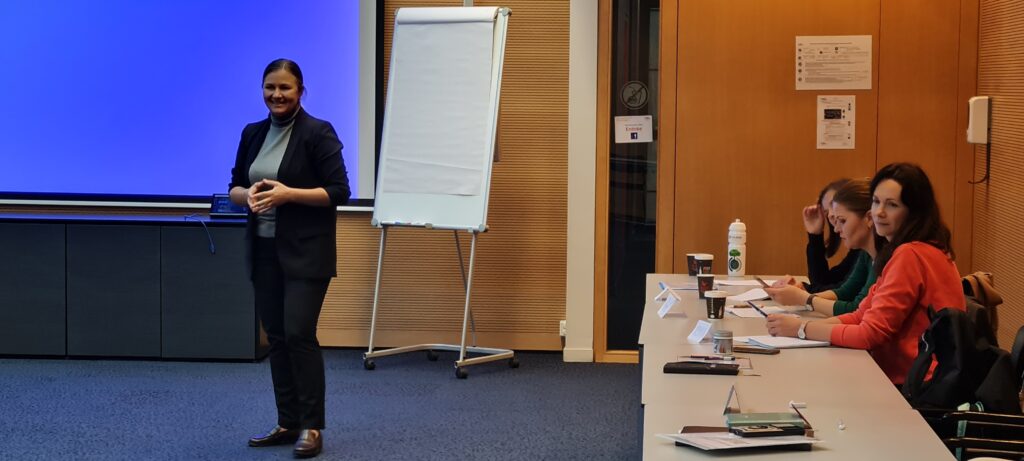 We got a few words from Neha on the importance of that part of the business world:
"It takes just 8 sec to make your 1st impression. Clothing plays a huge role in these 1st impressions. Which gives us the power to control the 1st impressions we make on people! Getting dressed and ready to face the world Every-Single-Day is a skill not many of us have perfected. Sartorial laziness is an easy habit to slip into. We may think that clothes are just "prodigal indulgence" and that our "Hard Work" will eclipse our dull attire and gloss over our indecorous clothing. It couldn't be more untrue!
You needn't be an avid fashionista to be aware of how important our dress sense is to our reputation in the 21st Century. The clothes we wear send powerful signals to our peers and strangers, projecting the self-image of us that we want to display. Just like our culture, education and religious beliefs, let's accept clothing as another element of our personality which defines who we are. In this Workshop, participants will discover how to use clothing to their advantage, and the impact of colours on our being. Let's decode our wardrobes and aim to make clothes a part of "US".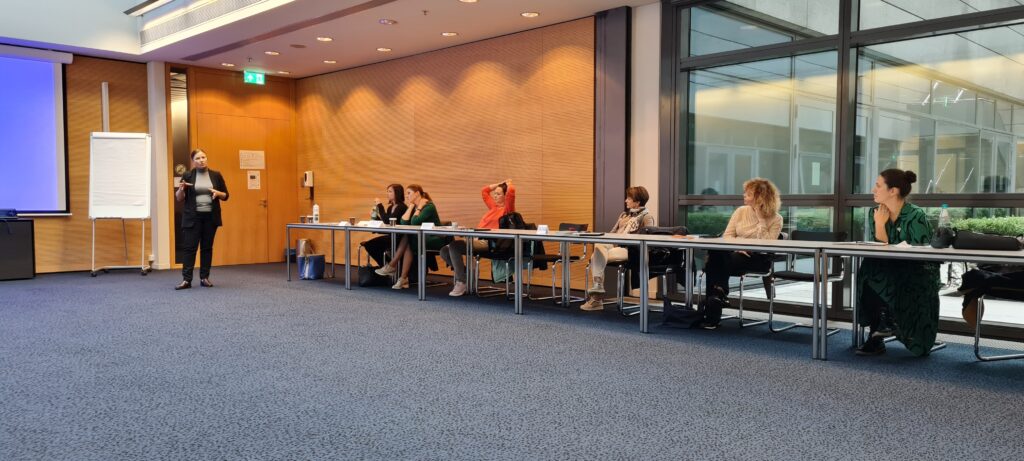 As always, an enormous thank you to all the trainers. We're looking forward to the last, 6th day of the training. On 12 November we're hosting two more trainers of the Entrepreneurial Woman Project 9th edition. And then, we'll hear directly from our participants who will present their ideas and compete for generous prizes. Good Luck!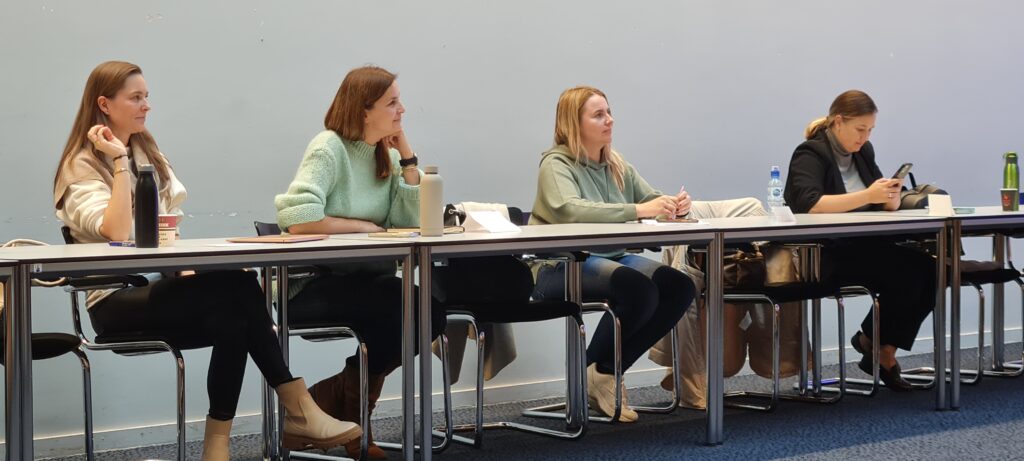 Highlights | 12 November 2022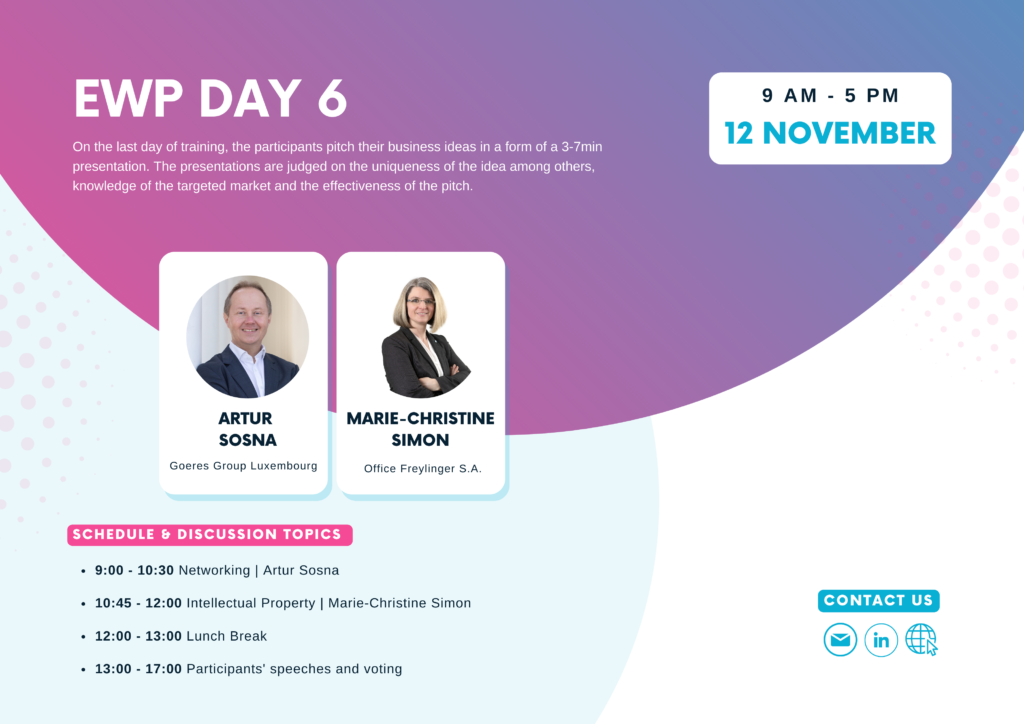 EWP Day 6 started with the last two presentations from our trainers. First, during the training on Networking, the participants could learn from Artur Sosna about the art of making connections. Later on, they met with Marie-Christine Simon, whose session covered the important aspects of Intellectual Property, such as patents, trademarks, designs, copyrights and trade secrets.
"We discussed what Intellectual Property rights are, where, when and how they arise, and how to protect and defend patents, trademarks, designs and copyrights. IP rights being an important asset of each company, we also looked at how to earn money with those and prevent "beginner's mistakes" related to IP rights" says Marie-Christine about her training.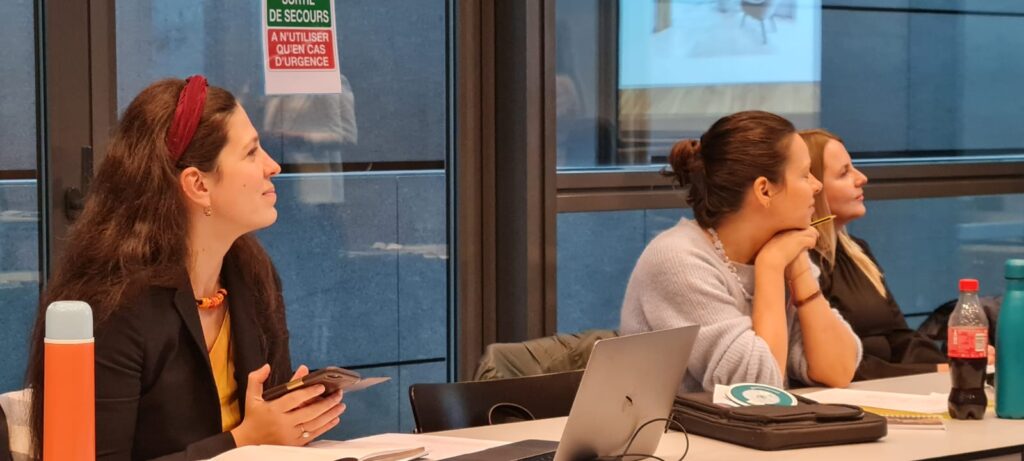 Halfway through the day, it was time to let the participants take the stage. It was the time to present their business ideas when, in an encouraging atmosphere, their other colleagues rated their performance and the prosperity of their vision. All ladies showed charisma and creativity.
The presentations were judged on the uniqueness of the idea, knowledge of the targeted market and the pitch's effectiveness. The evaluation criteria also included the structure and delivery of the presentation, used aids, and time discipline. All combined, this allowed every speaker to obtain a total of 10 points from each project participant.
Now it's time for the verdict announcement. Scroll down to learn more about the upcoming Award Ceremony.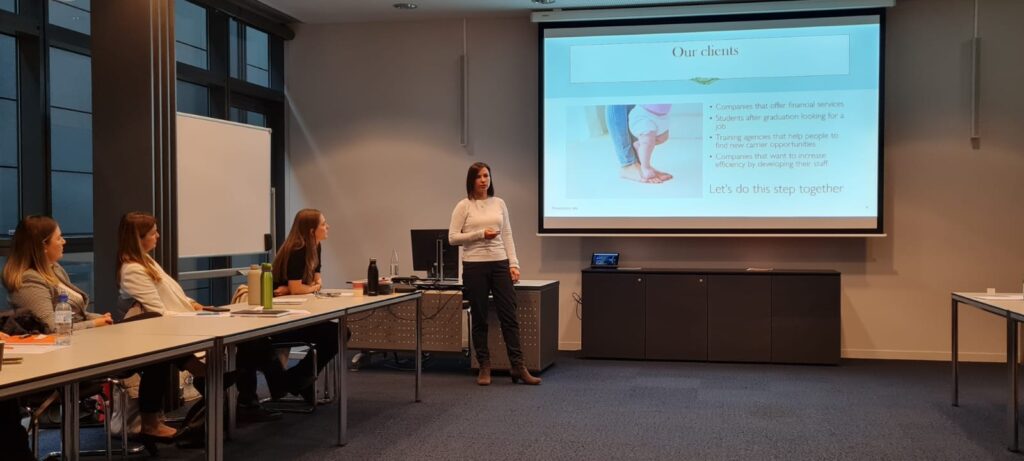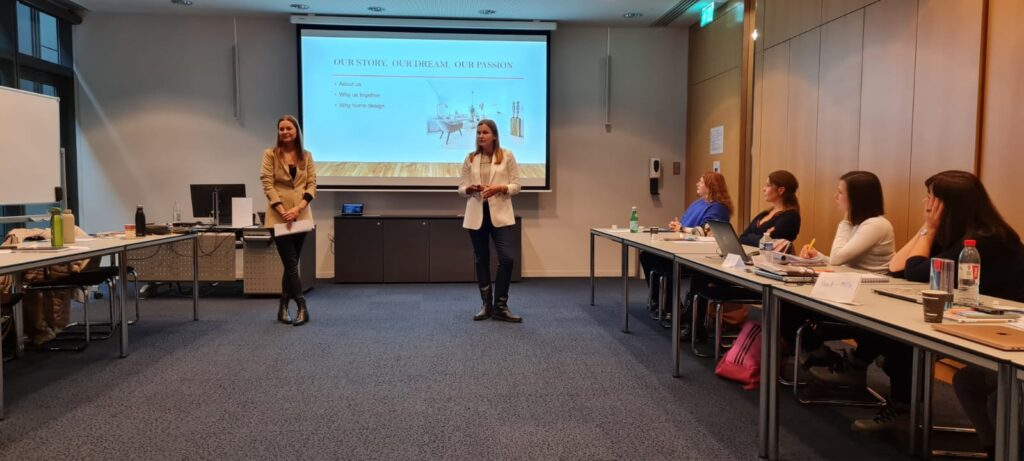 Verdict Announcement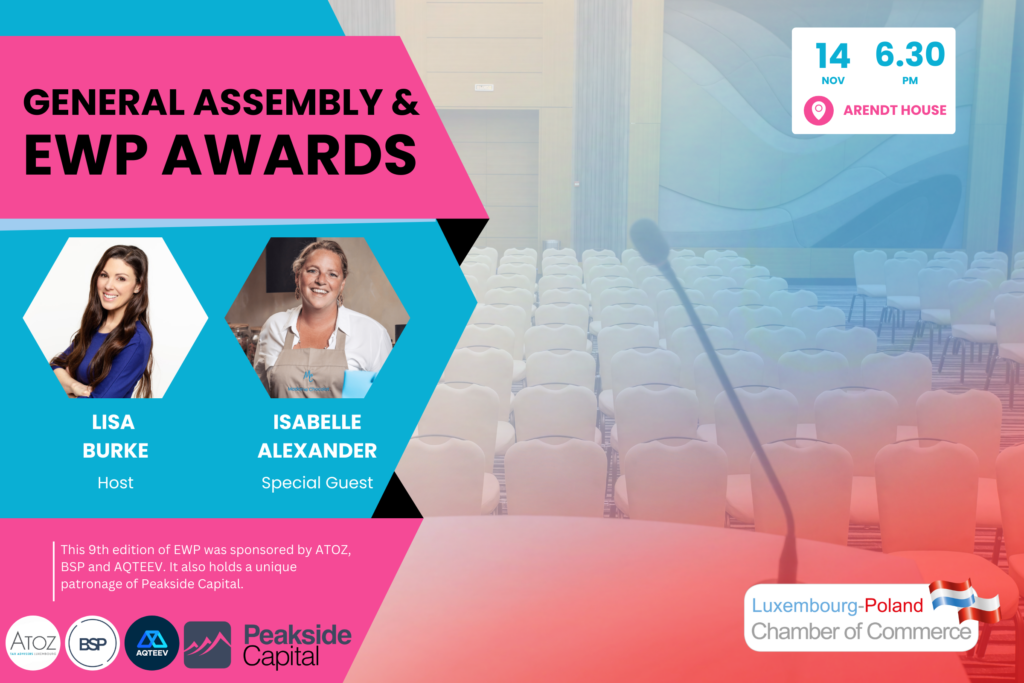 The Grand Finale & Award Ceremony of the 9th edition of the Entrepreneurial Woman Project will take place on Monday, 14 November 2022, at 18:30 at Arendt House; 41, Avenue J-F Kennedy, L-2082, Luxembourg.
Upon successful completion of the program the participants will receive their diplomas and the project sponsors will announce the winners of the competition for the Best Business Idea Presentation. The gala will be hosted by Lisa Burke and we will also hear from our special guest, the inspiring business persona from Luxembourg, Madame Chocolat.
More on this event under the following link → https://www.lpcc.lu/events/general-assembly-and-entrepreneurial-woman-awards-2/
---
---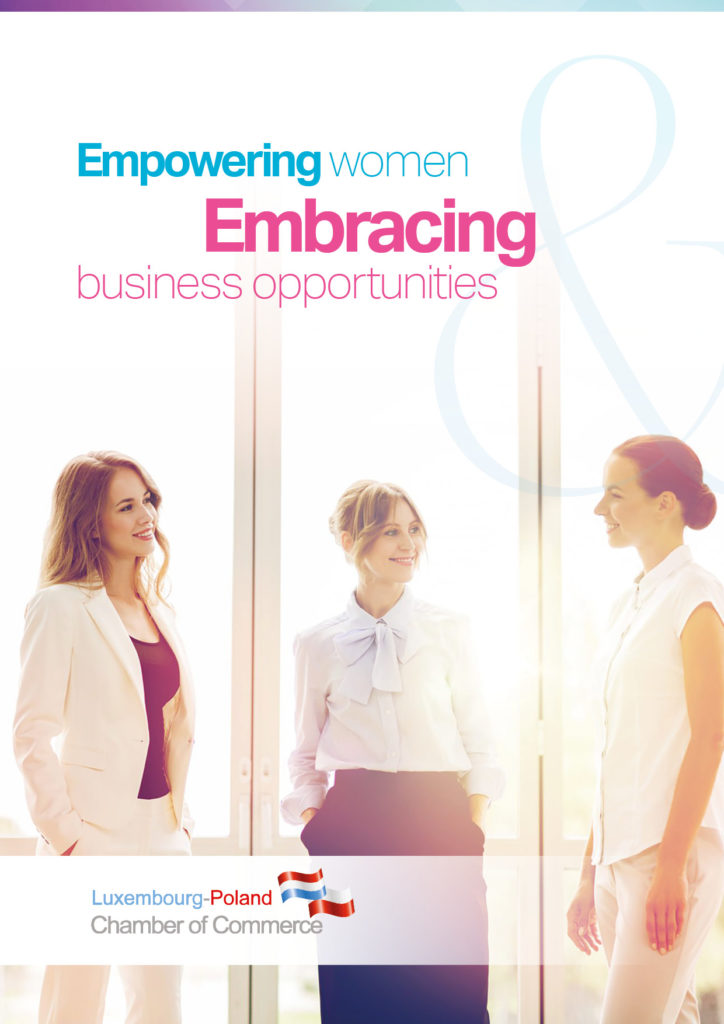 Do you wish to know more about the project?
The Entrepreneurial Woman Project was established in 2014 by the Luxembourg-Poland Chamber of Commerce, with the support of the Ministry of Economy, the Polish Embassy in Luxembourg, and the Luxembourgish Embassy in Poland. The series of workshops is addressed to English-speaking women of all nationalities. The training is focused on helping the participants understand the processes, challenges, risks as well as rewards of starting and successfully running their own venture in Luxembourg. Read more about EWP on the Project's page by clicking here.