Introducing Trainers of the Entrepreneurial Woman Project | 9th edition
July 6, 2022
by
lpcc
in Events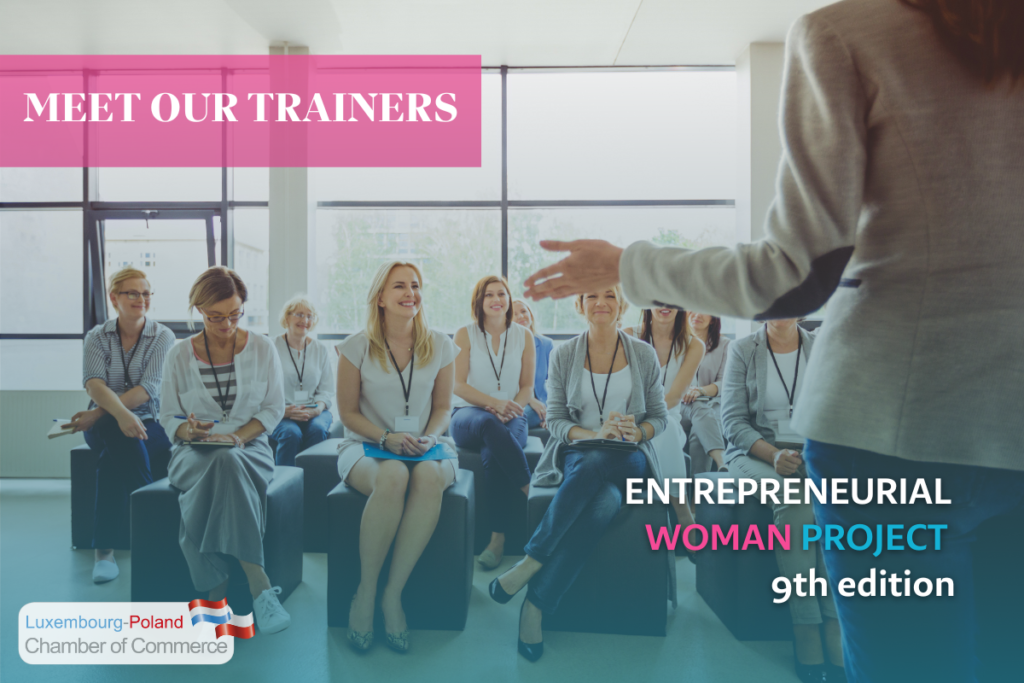 It is our pleasure to announce that the 9th edition of the Entrepreneurial Woman Project will start on Saturday, the 24th of September. Over 20 women will join the workshops and stand a chance to win generous prizes from our sponsors ATOZ, BSP and AQTEEV. The event is organised with the financial support of the Luxembourg Chamber of Commerce, where the training will take place.
We are proud to share that this edition of EWP holds special significance and unique patronage of Peakside Capital. They took the initiative to help aspiring women entrepreneurs who fled Ukraine and enable their growth by covering the costs of their training. On this occasion, we would like to thank the Ukraine – Luxembourg Business Club for assisting us in the process of carefully selecting the right candidates.
Last but not least, we are delighted to welcome on board 14 incredible professionals who will guide the participants into the entrepreneurial world of Luxembourg. Scroll down to find out who's joining the project as a trainer.
Trainers | EWP 9th edition
Artur Sosna | Networking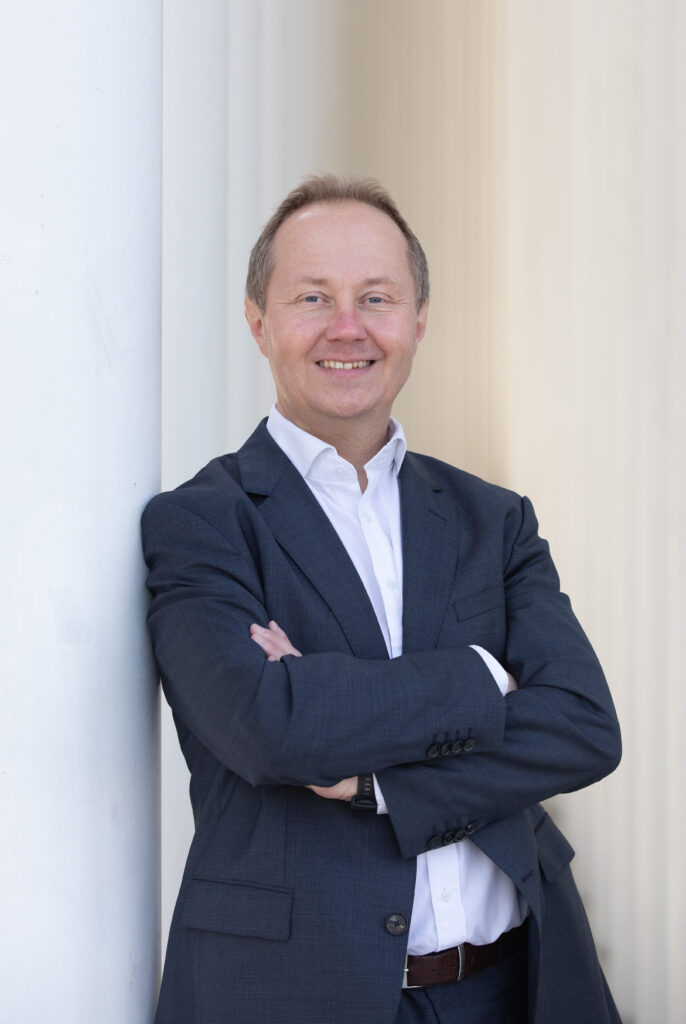 Artur Sosna is the Head Of Business Development at Goeres Group Luxembourg. In the year 2012, Artur founded the Luxembourg-Poland Chamber of Commerce, which he currently heads as President.
Artur holds a Master Degree in Business Administration & Economics from the University of Passau (Germany). In his 20 years of experience in cross border business development throughout Europe, he has visited over 2.500 clients. His extensive business network included jurisdictions such as Luxembourg, Germany, France, Denmark, Belgium and Poland. During the mentioned time he sold services for over 18 million Euro.
Entrepreneurial Women were and are part of our societies. Over 20 years ago, I visited Grameen Bank in Bangladesh which was supporting the entrepreneurial spirit among very poor women living there. It was a lesson for life: I truly believe in the LPCC initiative and being a "born" Networker, I want to pass my experience to all passionate upcoming Business Women.
---
Daniel Milano Torres | Business Plan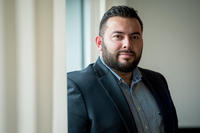 Daniel Milano Torres is a Business & Financial Consultant at the House of Entrepreneurship Luxembourg. He will be teaching the EWP participants how to create and implement an effective business plan.
---
David Holland | Marketing and Sales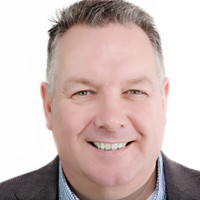 David Holland is one of the most experienced Coaches in the world. Following a successful career in Engineering, Logistics, Aviation Services and Recruitment in the UK, David began his International Business Coaching Career in 2003.
Having now worked with clients in 37 Countries, published over 45 Books on Business and Personal Development and shared the stage with some of the top names in the business, he is highly qualified to deliver unique programs and content to the benefit of his international clients.
David created Results Rules OK as a leading provider of Business & Executive Coaching Programs in 2010 and brings together all his experience as a Manager, Business Owner and Entrepreneur to deliver a range of Programs that are all designed with a single objective – Client Results.
In Addition to Coaching Programmes, David delivers a full series of Workshops, Events and Keynotes. From Presentation Skills to Sales, Negotiation to Emotional Intelligence, Coaching to Team Excellence – all delivered with his engaging, enthusiastic and results-oriented style.
Visit his website to know more.
Business can be tough and scary, and making the leap to becoming a business owner is probably one of the greatest challenges that people face. It is also the greatest opportunity.

I made the jump around 25 years ago. If I could've had some advice and guidance back in the early days, we may have avoided some of the expensive mistakes we made, so if I could help others on their Entrepreneurial Journey by sharing some of the lessons and principles we have learned, it makes participating worthwhile. Plus they are a great group of people to be associated with.
---
Petya Dimitrova | VAT and Taxes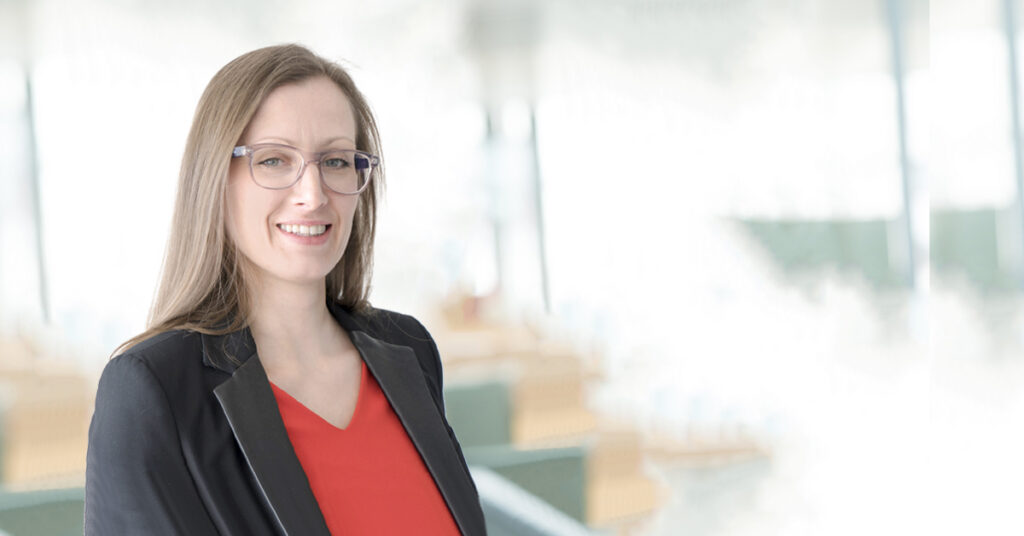 Petya Dimitrova is Partner in the International Corporate Tax department of ATOZ Tax Advisers. She advises mainly Private Equity, Real Estate and Infrastructure clients, providing General Partners and investors input into strategies to set up tax efficient structures, increasing the profitability of their investments, ensuring full regulatory compliance. She also conducts compliance and due diligence reviews on companies the parties intend to invest in.
I'm happy that there are so many women that are ready to launch their own businesses. The Entrepreneurial Women Project is the perfect programme to help these women acquire additional knowledge and be prepared for the challenges of such new business initiatives.

As a trainer on corporate income tax and personal tax aspects, I hope that sharing my knowledge and giving them advice will be useful to them in choosing the right set-up for starting their business and facilitate their day-to-day management.
---
Adis Sabanovic | Business Model Canvas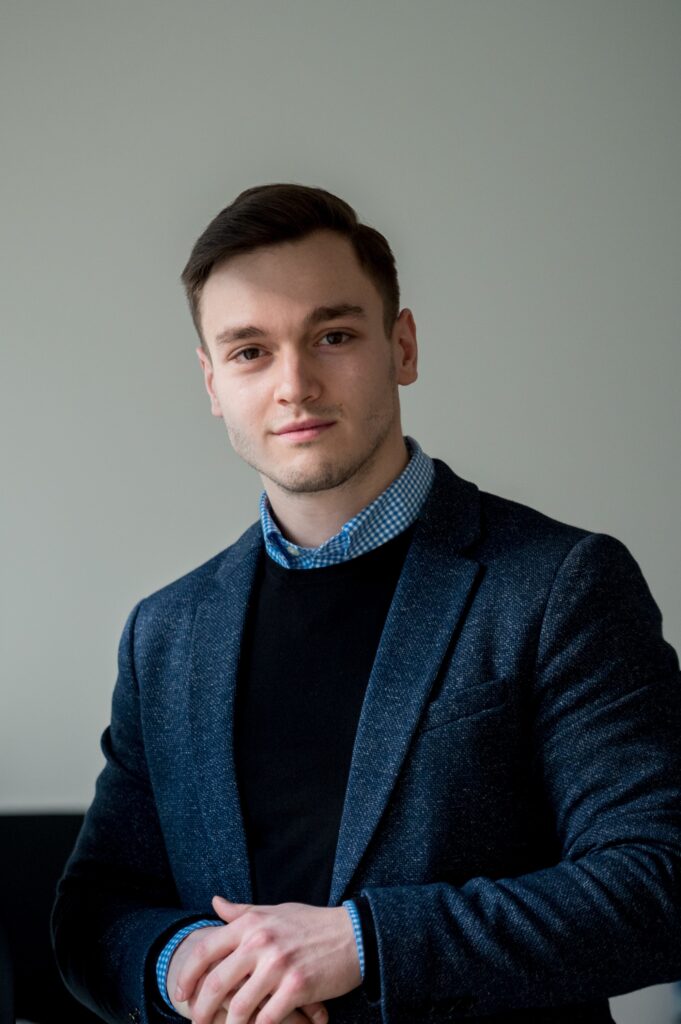 Adis Sabanovic is experienced in business administration and management. Generally passionate about entrepreneurship and the business realm, Adis is consulting business creation and development in Luxembourg for all kinds of activities with a specialization in startup incorporation at the House of Entrepreneurship for the Chamber of Commerce in Luxembourg.
He is a trainer for Business Modelling and Value Proposition Design at the House of Training and the Labor College. He is Co-Founder of the JEL Alumni network and Founder of several other companies in Luxembourg.
When putting an idea into practice, it is essential not to lose sight of one's objectives and to know what are the most important actions to take. My workshop will enable future women entrepreneurs to define their value proposition in line with the needs of their future clients and to create a business model that is appropriate to the entrepreneur's profile and professional vision.
---
Neha Bhandari | Dress for Success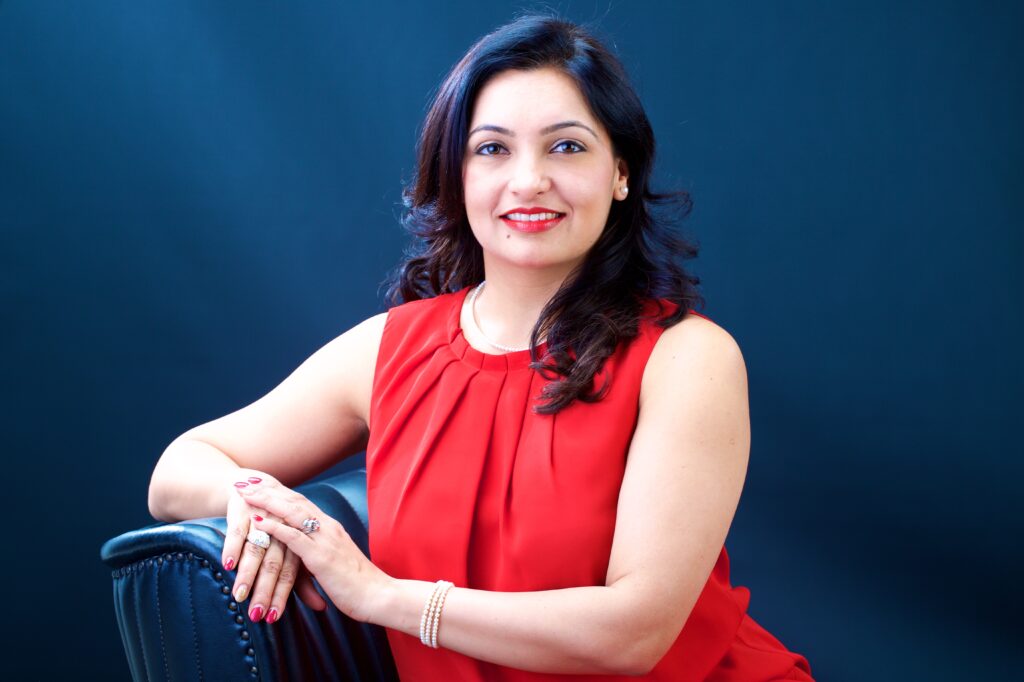 Neha Bhandari is a Personal Stylist in Luxembourg. She has her Masters in Fashion Merchandising and Management and her Bachelor's in Business Administration from LU India. After working in Mumbai (India) as a Buyer for womens wear Neha moved to Arizona, USA.
In the United States, she studied Fashion Styling and gained further knowledge and expertise to move forward with her dream of Wardrobe Styling and Personal Shopping.
She was recognized for her expertise in the field of fashion and appointed as a faculty in the Fashion merchandising and design department of MCC College at Arizona, USA.
It was in her next move to Europe-Luxembourg that Neha rolled out her dream and put herself on the map in the fashion industry for Personal Styling.
In the past few years in Luxembourg, Neha has worked with private clients across nationalities, done radio shows, conducted workshops, presented her work at various events, done photoshoots, and co-hosted events with other business entrepreneurs. Her work has been published in Delano, RTL, Telecran Luxembourg, Wort Luxembourg. Neha is very passionate about her work and continues to deploy her energy toward it.
Whether you are an individual looking for a wardrobe revamp, a corporate organization interested in an event for your employees, a high-profile celebrity gearing up for a red carpet event, or a recent college graduate looking to update her wardrobe, Neha gives each of her clients the same respect and attention, making her easy to work with and definitely easy to love!
You can find out more about Neha and her business on this website.
---
Giulia Iannucci | Social Media Marketing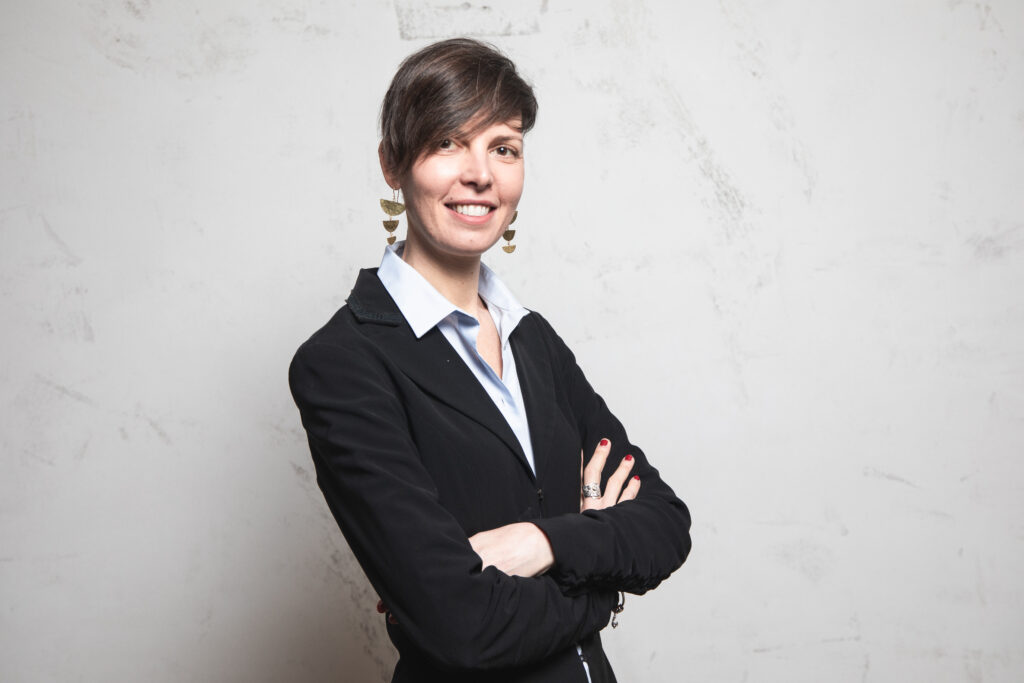 Giulia Iannucci is a founder of KnowThyBrand and a social entrepreneur dedicated to helping women in business to build sustainable ventures and career paths.
Giulia leverages over 19 years of experience in branding and a proven experience in working with female talent and entrepreneurs to deliver effective gender inclusion solutions.
In addition, Giulia is an active presenter and moderator.
Always curious and inquisitive, Giulia worked and lived in Spain, Belgium, Australia, Singapore, the UK and Luxembourg.
---
Anne Morel | Employment and Commercial Practice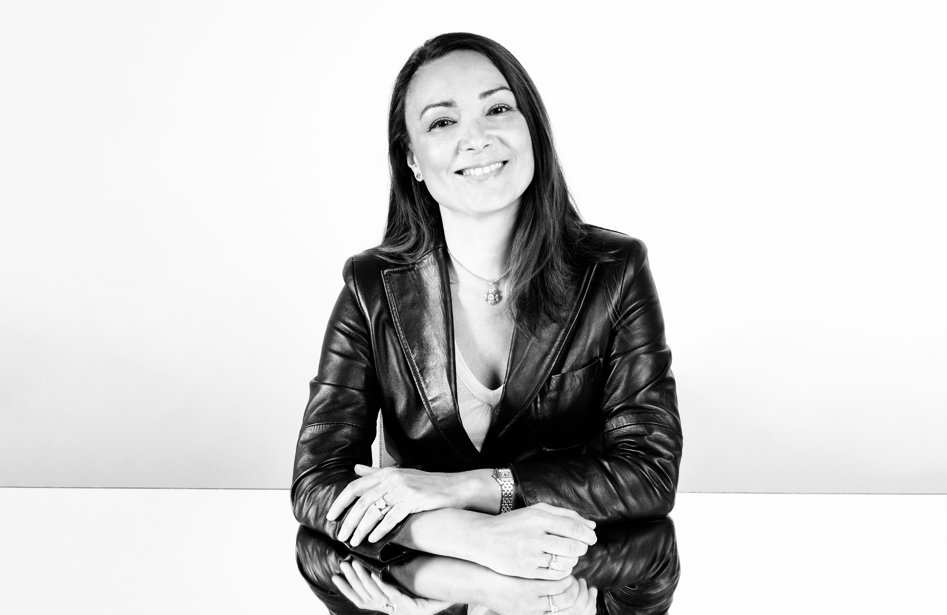 Anne Morel is a Partner and Head of BSP's Employment, Compensations & Benefits Department. She has developed a practice advising clients on the full range of employment-related matters. She assists clients in planning and managing defined HR projects, notably in a multi-jurisdictional environment. Her practice is primarily employer-focused. Anne has sealed her reputation as a leading labour and employment lawyer advising major companies in high-stakes employment cases such as corporate restructurings, transfers of undertaking, individual and collective redundancies and human resources outsourcing (HRO) arrangements. She very often operates in immigration issues, drafting employment contracts and staff handbooks and advises on incentive and remuneration packages, restrictive covenants, severance negotiations and settlement agreements.
Anne also focuses on labour law litigation. She thus advises and assists companies at all stages of the dispute and maintains an important activity in employment-related litigation before local courts, including cases alleging discrimination, termination and non-compete violations. Last but not least, Anne has extensive litigation and counselling experience in a variety of general commercial matters, some of which are related to commercial contracts, trade secrets, unfair competition, distribution rights, intellectual property and regulatory matters.
During her workshop, Anne will be focused on the legal aspects in particular on her domain of activity: Employment, Compensations & Benefit with a view on Commercial practice. The training aims to help the participants navigate the Luxembourg legal environment concerning employment law and commercial law which can be challenging for non-technical professionals and to give the attendees tips and tricks on how to better leverage the positive aspects of the Luxembourg landscape..
---
Pelagia Baxevani | Social Enterprises & Funding Opportunities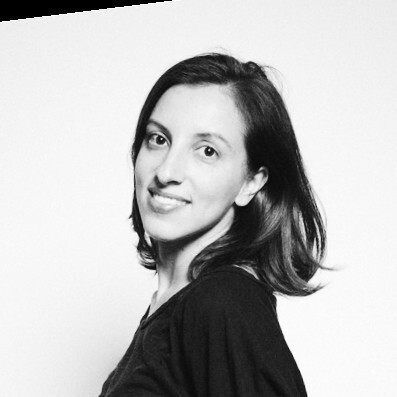 Pelagia Baxevani has a long experience in supporting entrepreneurs through the program Impuls organized by nyuko. She is passionate about sustainability, social innovation and inclusion.
As an expert in the program EWP, she shares her knowledge and gives tips about the funding options, especially for impact entrepreneurs.
I'm so delighted to contribute to this program and help participants have an overview of the typical financing sources available in Luxembourg. What an incredible positive energy in every training thanks to the ladies!
---
Marie-Christine Simon | Intellectual Property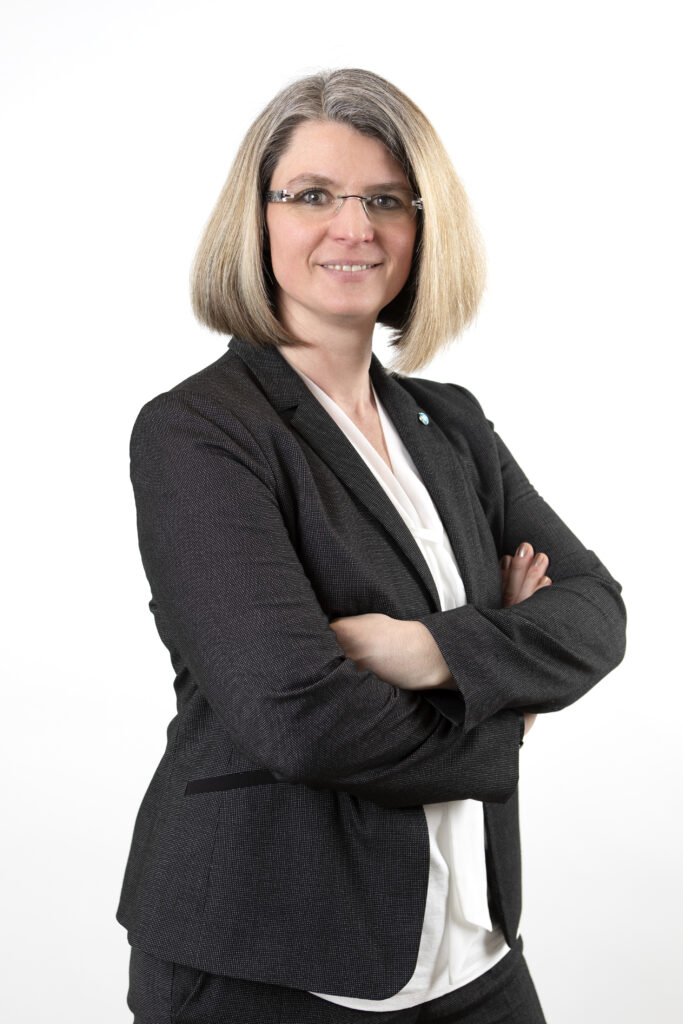 Marie-Christine Simon is a Head of Trademark Department, European Trademark and Design Attorney in the Office Freylinger S.A. She's also a Luxembourg IP attorney.
After obtaining a University degree in law at the University of Trier, Germany, including a supplemental degree in Portuguese and Italian civil and administrative law, Marie joined the firm in June 2003 and worked in the trademark and design department. Between 2004 and 2006, she completed a two-year practical legal training at the regional court of Bitburg, Germany, at the Academy of European Law in Trier and with different lawyers in Trier and in Porto, Portugal and obtained her second state exam in 2006, enabling her to practice as a lawyer in Germany. Marie then re-joined the firm's trademark and design department.
In 2009 Marie completed an additional degree for German lawyers in the field of Intellectual Property Law (Fachanwaltslehrgang Gewerblicher Rechtschutz), including a specialization in competition law, patent and trademark and design law.
Marie is admitted to practice before the Benelux Trademark and Registered Design Office (OBPI), the European Union Intellectual Property Office (EUIPO) and the WIPO. Since 2013, Marie-Christine is also registered as a Luxembourg IP attorney.
---
Adina Mihalache | Business Entities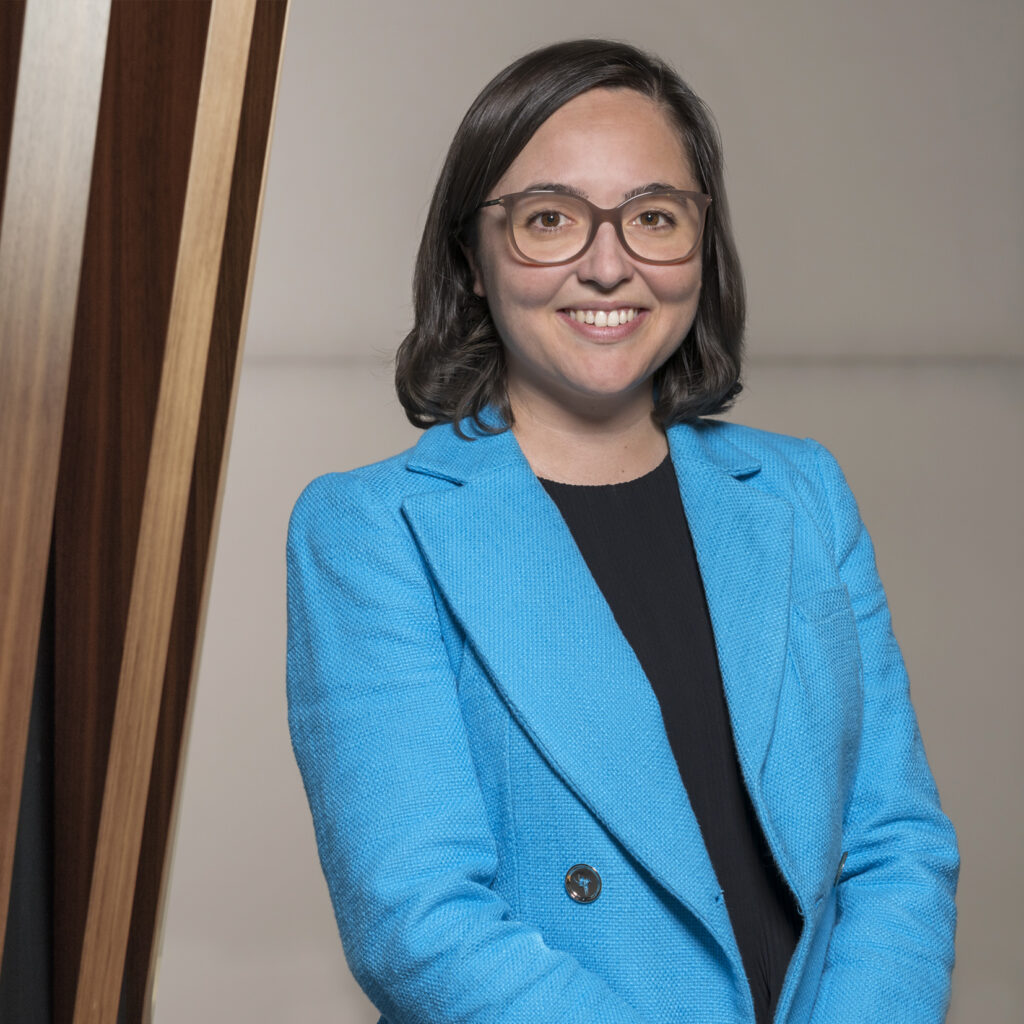 Adina Mihalache is a Senior Associate in the Corporate Law, Mergers & Acquisitions practice of Arendt & Medernach. She specialises in corporate law, primarily advising international companies and large private equity and real estate funds on mergers and acquisitions, joint ventures, international corporate restructurings, corporate finance and transactional business law.
Adina is a Luxembourg-qualified lawyer holding the title of Avocat à la Cour. She has a Master's in International Business Law from the University of Burgundy and is a lecturer for company law at the Luxembourg Chamber of Commerce. She is also on the Committee of the Arendt Diversity & Inclusion Network. Adina is fluent in English, French, German, Romanian.
---
Esther Celosse | Idea Generation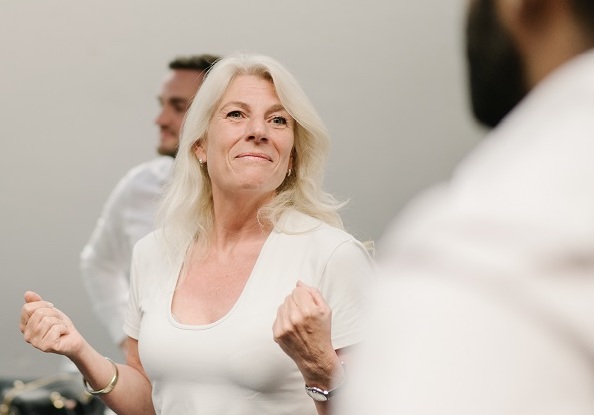 Esther Celosse is the founder of Return2Career and Focus2Progress, an Adjunct Professor of Management, Executive coach and mentor and a seasoned entrepreneurial international business leader, with 30 years of managerial and business development experience in the Financial Services sector and the Higher Education sector.
I am delighted to work again with the EWP. I have been involved right from the start of the EWP program and have been training ALL the participants on the exciting topic of Idea Generation and Idea Refinement. Through a hands-on exercise, we go into a challenging approach to induce creativity and "out-of-the-box thinking". We engage in a fun, and interactive exchange, where we also share our initial ideas and start to build on the relationship between the participants, crucial to the success of the program.

Every year the EWP group shows talent beyond the ordinary, motivation as high as a mountain and energy plenty. It's a huge pleasure to continue to be part of the journey these participants embark on, especially, as this year, I am also embarking again on my own entrepreneurial journey… we have something to share.

Esther Celosse
You can find out more about Esther's new venture on her website.
---
Martina Širol | Project Management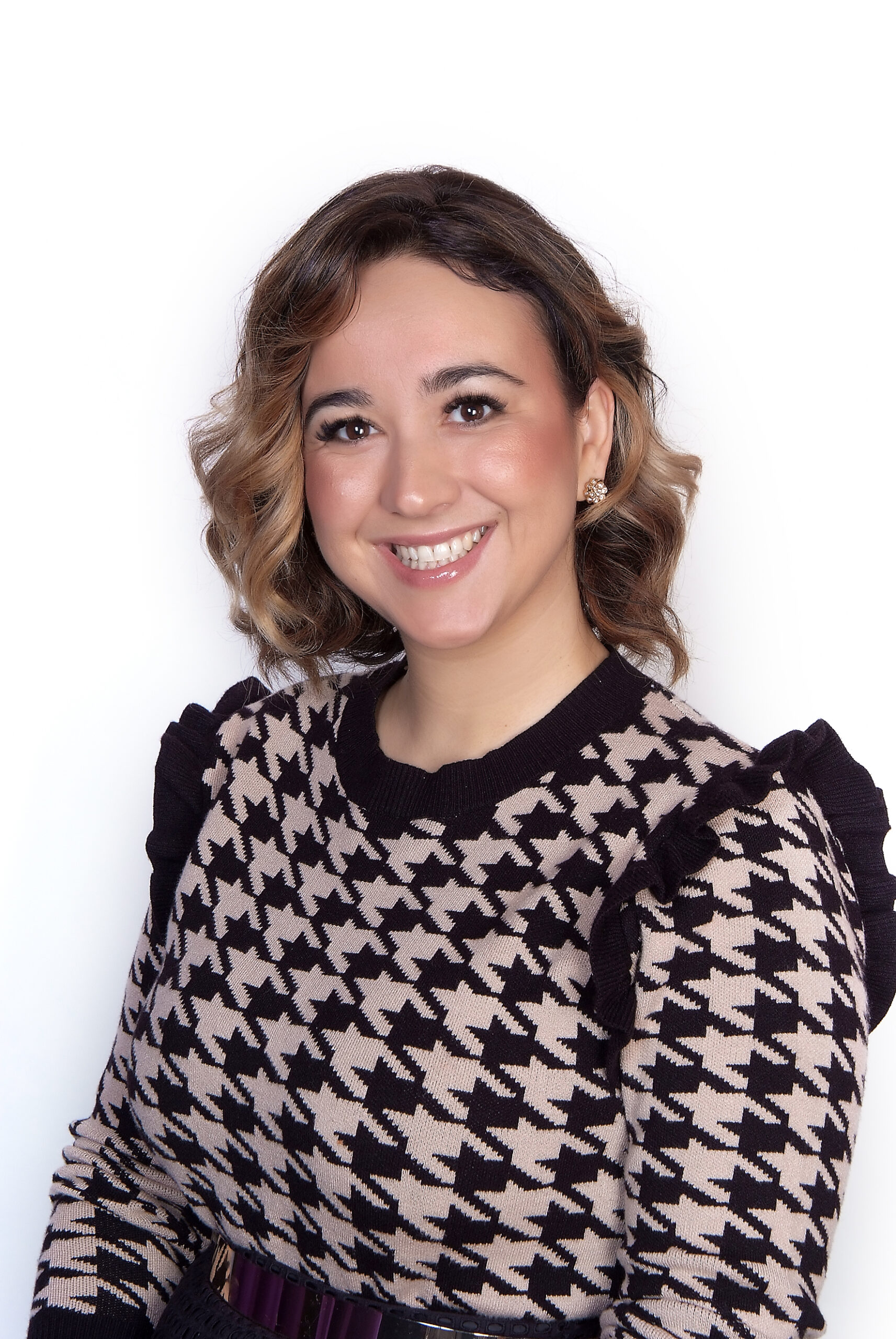 Martina Širol is a female entrepreneur, with years of experience in corporate management and learning facilitation. She is running GF Overseas Ltd, a small corporate service provider with clients and services providers all around the globe. Martina is also a founder of Marty Lux Training & Coaching, developing and delivering training for agencies of the EU, ministries, universities, NGOs and private companies throughout Europe. Her areas of expertise are project management, change management, interpersonal communication, problem-solving and intercultural adaptation. Martina's colourful background paired with strong empathy and quick adaptability gives her a plethora of diverse skills that are an asset for individuals and teams looking to sharpen their skills and harness their full potential.
---
Lisa Burke | Public Speaking
Lisa Burke is a presenter, moderator, host, speaker, science author, voice-over artist, classically-trained singer, actor and public-speaking coach.
Lisa was a trainer during 8th edition of EWP. We asked her to share a couple of words about her experience with the project: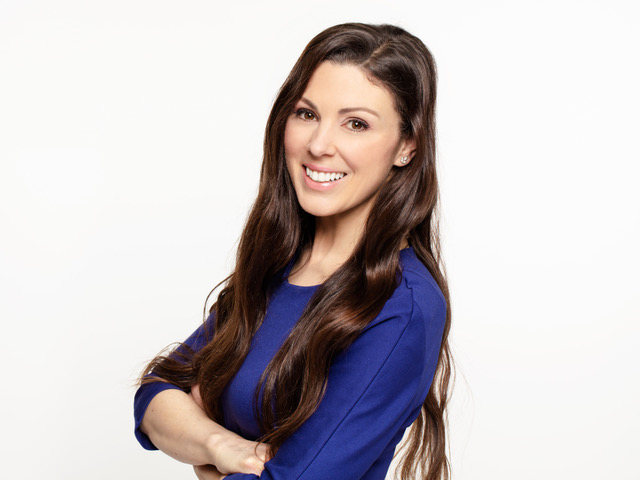 I was delighted to work with the EWP last year as a trainer for public speaking. Through this exercise, I try to get to know the person, the project and the passion behind it. To tell one's story of why is to expose oneself. This requires the confidence of being authentic.

When I work with people in public speaking, a gift I was given at secondary school from the age of 11 upwards with Mr Devereux, I don't suggest 'rules'. I believe it is entirely to do with bringing YOU forward with confidence in your idea and message.

With the EWP group last year, I found the ladies to be utterly supportive of one another in all parts of life, as we women juggle a lot. Even when trying to start a business, the rest of life in all its glorious mess carries on. And as so many people have said before me, it takes a village to raise not just a child, but us all.

Lisa Burke
You can find out more about Lisa's work as a presenter on her website or listen to 'The Lisa Burke Show' on RTL Today Radio, also available on Apple and Spotify.
---
If you wish to know more about the 9th edition of the Entrepreneurial Woman Project, visit this page.