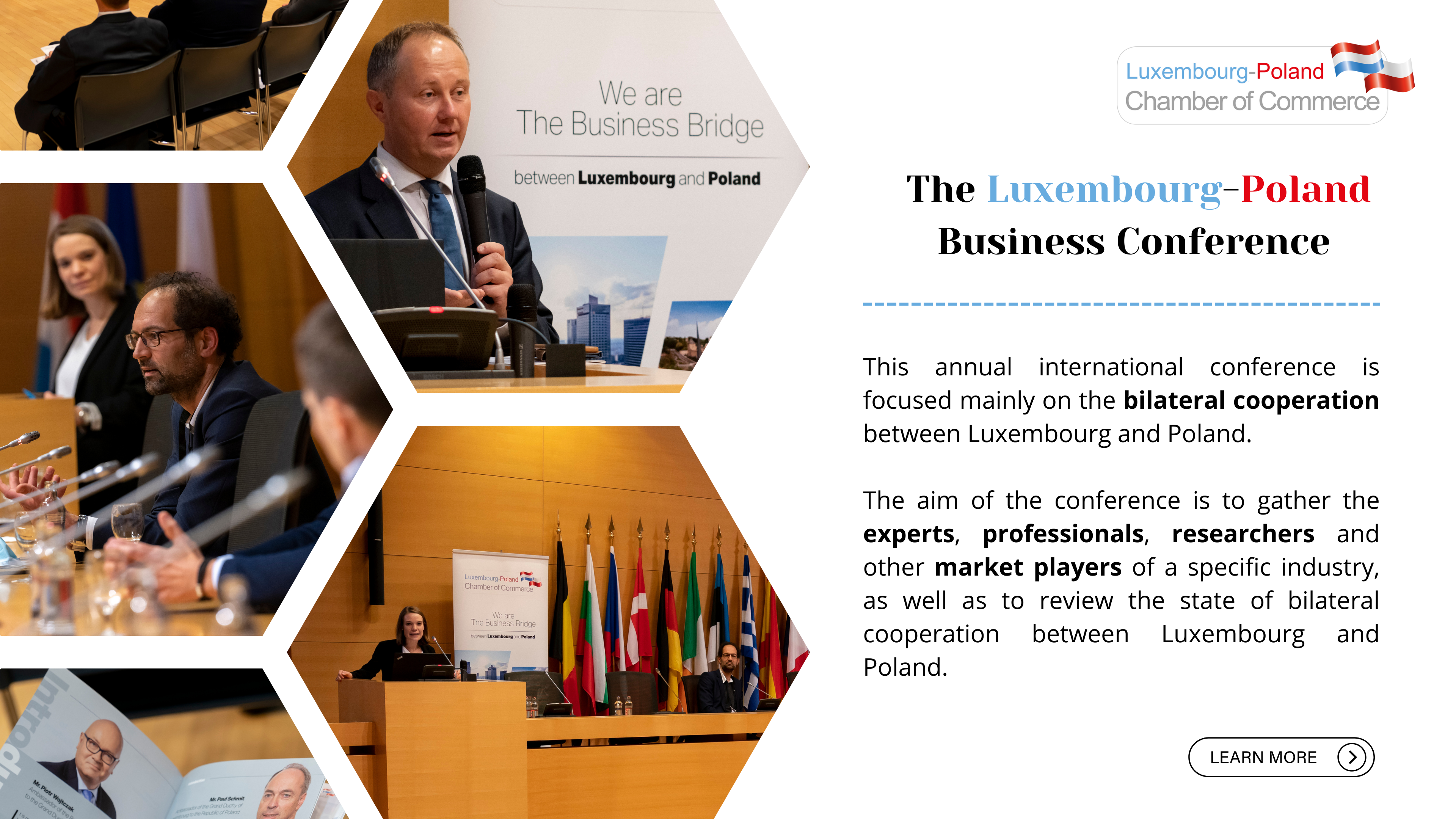 The event is organized annually at the end of November or the beginning of December. The location of the event alternates between Luxembourg and Poland every year.
The half-day conference features an agenda of speeches and interventions of key industry exponents and discussion panels with experts. It is the first conference exclusively focusing on the Luxembourgish and Polish markets, and the synergies they produce through common growth strategies. Joining the conference means having access to a wealth of fresh market insights, industry forecasts, and a network of business players of a given industry.
The LPCC launched the initiative in 2018, when the Luxembourg-Poland Business Conference about the Fintech and Regtech industry was held in Luxembourg. The event attracted over 300 guests and got press coverage from the main media outlets in both Poland and Luxembourg.
The 2nd edition, titled Luxembourg-Poland Partnership in Space Business, was held on 5 December 2019 at the Embassy of Luxembourg in Warsaw. In order to strengthen cooperation in developing new space technologies, Poland and Luxembourg have brought together a large number of main actors from this sector.
The 3rd edition focused on logistics in the digital era in Luxembourg and Poland. This event took place in November 2021 in Luxembourg. Read more about this conference.