Talking with Cindy Tereba, the Director of International Affairs at Luxembourg Chamber of Commerce
June 17, 2022
by
lpcc
in General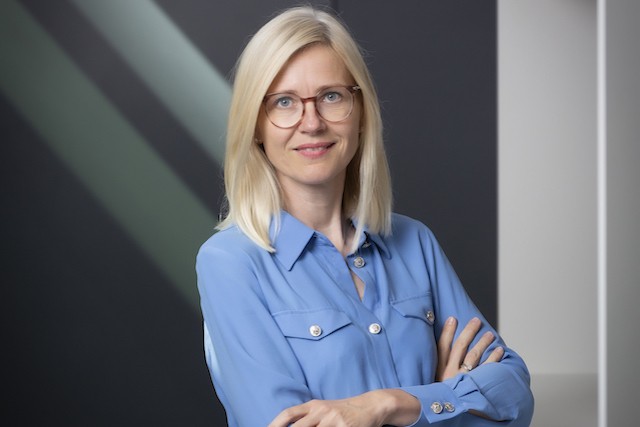 LPCC: What attracted you to join our Luxembourg-Poland business network?
Cindy: The Luxembourg-Polish business network is a valuable partner and represents all the conditions that we look for in a partner mainly its well-run organizational structure, its reliability, transparency and dynamism. The network is a unique partner for us in Luxembourg and an important link to the polish (economic) community as it is well rooted in the Luxembourgish business community. Given that there are over 5000 Poles living in Luxembourg, this is a proud number of expats living in this country who can turn to the network as a liaison between Poles and Luxembourgers. This network means that both our institutions can exchange information, knowledge and experience for members of the business community in Luxembourg which helps us to bring our countries and their companies closer together.
LPCC: Given your business relations experience with Poland so far, how do you see the business development between Luxembourg and Poland in the future and in which areas?
Cindy: In times of crisis, it is important that the EU countries move together even closer, reinforcing current business relations and developing new business areas. Luxembourg and Poland have a lot in common in terms of our approach towards economic growth and development, be it in the service industry, IT, space, finance, industry, or logistics. Living in a fast-moving and fast-changing world, we need partnership, we need collaboration, and we need to equip ourselves with the tools enabling us to develop European solution to face the challenges of today and tomorrow thus becoming more resilient as a union and a common economy.
LPCC: Why did you decide to be a member of the Advisory Board of LPCC?
Cindy: Bilateral chambers are important partners for the Luxembourg Chamber of Commerce, they are on the ground and federating companies active in a specific market. Therefore, it is important to maintain a close relationship to be in touch with the companies. This allows us to support business communities and get input for the orientation of our annual program. It also allows for a constant and fruitful exchange on both sides to establish sustainable partnerships, advise and inform the LPCC of the activities and services of the Luxembourg Chamber of Commerce and keep each other up to date.
---
Read more about our Advisory Board Members here.