Support the 8th edition of the Entrepreneurial Woman Project: Interview with Anne Morel, BSP
September 20, 2021
by
lpcc
in General
For the 8th consecutive year, the LPCC is running its flagship workshop series, "Entrepreneurial Woman Project" (EWP), a unique initiative for English-speaking women living in and around Luxembourg to pursue their business dreams. The project kicks off on Saturday, 25 September 2021 and spans across a total of six Saturdays, concluding with a grand finale ceremony on 8 November 2021. Over the 50 hours of specialized training, women from Luxembourg and the Greater Region will learn how to set up, run and grow their businesses.This project enjoys wide support from our corporate members. Discover more about the people who stand behind this project in our interview with Ms Anne Morel, Partner of our third-prize Sponsor BSP.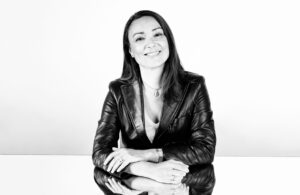 LPCC: LPCC organises the 8th edition of the project called EWP. This project aims to English speaking women who live in our area and are ready for the next step in becoming an entrepreneur. What are your thoughts on the event as a whole?
Anne Morel: The fact that you have reached the 8th edition of the EWP is not surprising as this is the result of the importance and uniqueness of this initiative addressed to English speaking women in Luxembourg willing to challenge themselves and approach the world of entrepreneurship.
Over recent years, we have seen more and more women emerging in the entrepreneurship industry and we know that the challenges they have to face are not easy, even more after two years of Covid lockdown (in terms of work-life balance).
Thanks to the EWP initiative, women will get the necessary help to overcome part of them. In particular, through the different coaching sessions, they will learn how to be more confident and launch a business from scratch helped by experts who will accompany them at each step of the process. We are very thrilled to be part of this project this year both as a firm and in particular as a part of our BSP's CSRWorking Group, the aim of which is to be more engaged in local communities and associations.
LPCC: What are you looking to accomplish at this event?
Anne Morel: As an independent law firm ran by 12 partners (6 women and 6 men), we believe in new entrepreneurial challenges. This is not the first time we are sponsoring a business competition but with the EWP we decided, this year, to take a more active role and bring our expertise as mentors in the employment law field, to coach and train attendees on all the regulatory aspects they will have to face when setting-up their company. Our mission is to help the participants giving them all the necessary tools to overcome the stress linked to administrative tasks which we know can be really discouraging in this process.
LPCC: Involvement as the main prize sponsor of such a large organisation can be seen as a sure sign. So what do you want to communicate? How would you like your brand to be portrayed at the event?
Anne Morel: By sponsoring this initiative, we would like to show our commitment in the local startup ecosystem and give concrete mentorship to those women willing to take the step forward with their project not only organisationally but also materially by rewarding them with a "symbolic" prize.
LPCC: Luxembourg-Poland Chamber of Commerce is a non-profit organisation orientated towards its mission: We are the business bridge between Luxembourg and Poland. What made you decide to join the organisation as a corporate member?
Anne Morel: We are pleased to be member of the Luxembourg – Poland Chambers of commerce, one of the major business association in Luxembourg providing Polish people with great resources and an important business network.
The association is very active with the organisation of networking opportunities, workshops and events both for corporate and private members and it is a really pleasure to work with them.