Jean-François Faucher | Interviewing New LPCC Advisory Board Member
August 8, 2022
by
lpcc
in General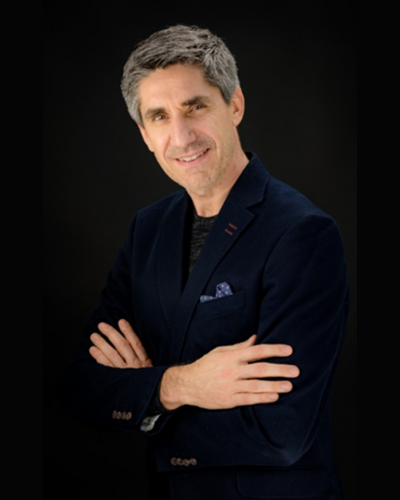 Jean-François Faucher graduated from the University of Strasbourg and the University of Montreal. He also graduated from the Executive MBA at ESSEC, a leading business school in Paris. He began his professional career in the aerospace and defence industries, serving airlines and air forces throughout North America, for a subsidiary of Cobham PLC. He worked for leading technology consulting companies such as Altran and Segula Technologies in the field of business process outsourcing for various industries.
Jean-Francois started logistics operations in Poland in 2006 as the President of STACI Polska. After the separation of STACI, currently XBS Group, he came to Poland in 2012, where he is a shareholder and President of the supervisory board of the XBS Group Supervisory Board and the President of the Management Board of PRO-LOG (Logistics service of excise goods).
LPCC: What attracted you to join our Luxembourg-Poland business network?
Jean-François: As a long-time Luxembourg investor with supply chain and logistics activities in Poland, it was only natural to join our Luxembourg-Poland business network. Then it's all about people! The enthusiasm of our president and his team, and their genuine interest to develop business ties between the two countries convinced me right away that this was the place to be.
LPCC: Given your business relations experience with Poland so far, how do you see the business development between Luxembourg and Poland in the future and in which areas?
Jean-François: We invested in Poland right after its accession to the EU more than 16 years ago. It obviously gave us an in-depth understanding of the local business as well as economic and political realities.
Historically speaking, we've been focusing our attention on mid-caps and have been co-investing with Polish private equity funds. One of our subsidiary is publicly listed in Warsaw, so we also understand some of the tips & tricks of the domestic stock exchange. Our well-rounded management teams have been delivering outstanding performance in all market conditions which is quite remarkable. In almost all the sectors of activities one will find a handful of players with revenues in excess of 100 M€, a few more companies with revenues in excess of 20M€ and then a very long list of smaller and high-performing entities, many of whom are exporting throughout Europe and beyond. 30 years after the collapse of the Berlin wall, the potential for consolidation and the emergence of Polish champions is more than ever a highly relevant topic. Let's take for example the furniture business: Poland is in the top 5 exporters worldwide, not only producing but also designing highly attractive products in private labels, under their own brands. The sector is structured around 5 large players, 75 mid-size players, 300 smaller players and thousands of small sub-contractors. A determined investor would fairly quickly grab the benefits of consolidating such a segment!
Then there is the very active Warsaw startup scene. The Polish capital city ranks in the top 20 European start-up hubs ahead of Oslo and Brussels for example – And the trend is up! We are acting as an ad-hoc incubator supporting Polish entrepreneurs on a case-by-case basis in the logistics & supply chain segment. There also Poland is a land of opportunities: startupers with exciting projects who are struggling to close their first or subsequent investment rounds locally could be of strong interest for Luxembourg's strategic and financial investors.
Last but not least, I wouldn't want to give the impression that this business development is only one-sided with Luxemburgish investors on the one hand and Polish investees on the other hand. On the contrary, seasoned and successful Polish businesswomen & businessmen have a lot to bring to Luxembourg. The issue is that there occasionally appears to be a lack of awareness from the Polish side as to what the business opportunities could be in Luxembourg. I believe this leaves space for potential growth and development as well.
LPCC: Why did you decide to be a member of the Advisory Board of LPCC?
Jean-François: Becoming an Advisory Board member of LPCC is a privilege and I'm very thankful for my nomination. At an aspirational level, it is mostly about taking part in a thriving European community of engaged business people. At a more practical level, it is about supporting the management board and the management team of LPCC in achieving their objectives. My personal commitment goes both ways: allowing the Polish business community to better understand the opportunities in Luxembourg and supporting, whenever needed, Luxemburgish investors who would like to participate in the emergence of Polish champions.
---
Read more about our Advisory Board Members here.