ATOZ Partner Petya Dimitrova is LPCC's guest speaker for 23 January Meetup
January 20, 2020
by
lpcc
in General
Petya has more than 12 years of experience in Private Equity, Real Estate, and Multinational Corporations under her belt.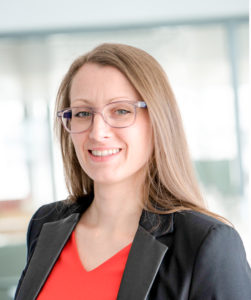 The Luxembourg-Poland Chamber of Commerce is honored to announce that Mrs. Petya Dimitrova, Partner in the International and Corporate Tax department at ATOZ, will participate as guest speaker in our upcoming Meetup on 23 January 2020, dedicated to Women in Business (more details about the event here).
Mrs. Dimitrova is an experienced professional with a career of over 12 years in Private Equity, Real Estate, and Multinational Corporations. She advises clients on tax matters related to fund set up, carried interest, deal structuring, merger and acquisition, and divestitures.
Petya is a member of the International Fiscal Association (IFA) in Luxembourg. She is a member of the ESG technical committee of the Luxembourg Private Equity Association (LPEA).
Petya is qualified as a Chartered Accountant in Luxembourg ("expert-comptable"). She holds a Master's degree in Business and Tax Law from the University of Nancy (France).
She speaks English, French and Bulgarian.
Petya will join the debate on female empowerment in the professional world at our Meetup. Guests will have a chance to ask questions and share thoughts on this important topic, as well as listen to Petya's own advice for women pursuing a business career. If you would like to participate to this event, we are still accepting registrations (click here to access the online registration form).
Petya's Contact Information:
Petya Dimitrova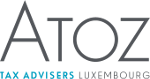 Partner | International & Corporate Tax
petya.dimitrova@atoz.lu
+352 26 940 224 | +352 661 830 224