Dentons appoints Martine Gerber-Lemaire as Luxembourg Managing Partner
December 13, 2019
by
lpcc
in General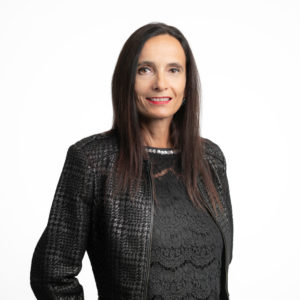 The firm announces an ambitious growth strategy for the Luxembourg market.
Luxembourg, 10 December, 2019 – Global law firm Dentons has appointed Martine Gerber-Lemaire as Luxembourg Managing Partner.  In her new role, she will work in close collaboration with Benelux Managing Officer, Marien Glerum, to accelerate Dentons' growth and development strategy for Luxembourg.
"As a key global financial center, Luxembourg offers a great deal of opportunity for our international clients.  Dentons is fully committed to the Luxembourg market and we see terrific potential for further growth and investment," said Martine Gerber-Lemaire commented, "Over the coming year, we will be looking to increase our capabilities in a number of practice areas including Corporate and M&A, Tax, Investment Funds and Litigation."
"As the world's largest law firm, Dentons' purpose is to connect talent to opportunity.  So we are looking to create an entrepreneurial, collaborative culture, where talent can really thrive," said Marien Glerum. "We are looking for local lawyers, teams or even full firms who share that entrepreneurial spirit and who want to join our innovative global platform."
In addition to her new role as country managing partner, Martine Gerber-Lemaire is also head of the Real Estate practice in Luxembourg.  She advises on real estate transactions including acquisitions, disposals, financings, developments, building renovations, property management and leasing. She has particular experience in regulated and unregulated real estate investment vehicles.
She is ranked as a top tier real estate lawyer by both Chambers and Partners and The Legal 500.
Martine Gerber-Lemaire takes over the leadership role from Frederic Feyten, who has decided to leave the firm in the new year.
About Dentons
Dentons is the world's largest law firm, delivering quality and value to clients around the globe. Dentons is a leader on the Acritas Global Elite Brand Index, a BTI Client Service 30 Award winner and recognized by prominent business and legal publications for its innovations in client service, including founding Nextlaw Enterprise, Dentons' wholly owned subsidiary of innovation, advisory and technology operating units. Dentons' polycentric approach, commitment to inclusion and diversity and world-class talent challenge the status quo to advance client interests in the communities in which we live and work. www.dentons.com.