21mayAll Day22ICT SPRING EUROPE 2019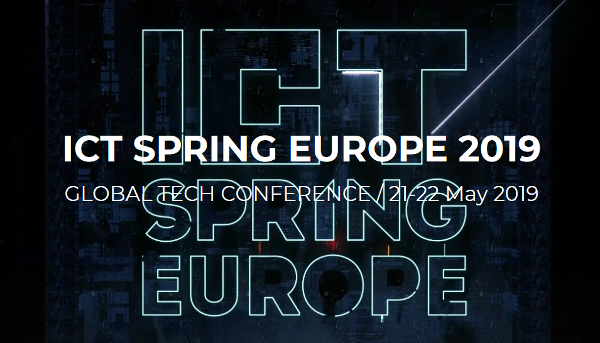 Event Details

The Luxembourg-Poland Chamber of Commerce is proud to announce its Partnership in this year's edition of ICT Spring Europe, a two-day event that facilitates the meeting of minds, encourages emulation and networking with industry leaders. Learn why you should participate.

WHY ATTEND?

As an influential voice in the worldwide Tech community, the aim of ICT Spring is to encourage emulation and networking between business decisions makers, innovation managers, startups, researchers and venture capitalists on a European scale. It is a yearly event held in Luxembourg City which is dedicated to exhibiting and demonstrating the latest relevant trends and innovations and discuss their impact on society and the working world.

It represents an exciting array of fantastic opportunities :

– +5000 key decision makers in IT, finance, banking, web and marketing, investors, entrepreneurs, start ups etc.
– Attendees from over 72 countries – the e-world gathers, come and join the conversation!
– An exclusive program of seminars and presentations delivered by some of the world's biggest names in technology and marketing
– An exciting program of entertainment including the unmissable Gala Dinner and its after party
– The globe's most disruptive and fastest growing start ups will attend
– The opportunity to build strong relationships and partnerships with visionary decision makers and investors
– The chance to view the latest and greatest technological advances and ICT innovations at an exclusive exhibition

Enter the ICT Spring experience !

Startups: Since its very beginning, ICT Spring has positioned itself as a real business enabler to help companies enhance their visibility and find new, interesting, business opportunities.
Whether you are looking to meet with investors, establish a branch/headquarter in Luxembourg, benefit from visibility, find new customers, ICT Spring is a great opportunity for you.

· Take a stand in the startups' village
· Make a live pitch on stage
· Try to win €100,000 by participating in the 'Pitch Your Startup' competition
· Meet with potential investors
· Share views with local startups-friendly institutions and discover all the things the country can offer to your company.

Investors: Innovation is part of ICT Spring's DNA. Each year, the event offers investors the possibility to discover the latest innovative European startups in FinTech, Digital, Transportation and this year, in AI too. Thanks to the government support, the event also welcomes delegations from other countries such as China, Israel, Japan, Korea, Algeria, among others.

During the two-day event there is the opportunity to: attend live pitches, discover the startups' village, meet bold brands from Luxembourg and international guest speakers, share views with the greatest financial institutions and incubators of the country and experience the 'Pitch Your Startups' competition in the presence of 100+ other investors.
Time

may 21 (Tuesday) - 22 (Wednesday)
Location

Convention Center Luxembourg