28apr9:00 am2:00 pmThe Spring Business Lunch
Event Details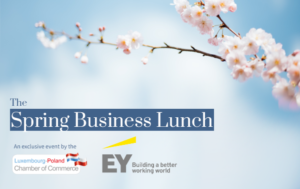 We are pleased to invite you to attend The Spring Business Lunch event organized in partnership with EY Luxembourg.
This year's subject of the discussion is: "Central Europe Private Equity Conference". Please note that the subject has been altered. 
Venue: EY Luxembourg premises, 35E Av. John F. Kennedy, L-1855 Luxembourg
Date: Thursday, 28th of April 2022
AGENDA OF THE EVENT
09.30 Reception
10.00 Opening speech: Regulations, Crisis, Volatility: review of the current environment
11.00 Coffee break
11.15 Welcoming words by Artur Sosna – President, Luxembourg-Poland Chamber of Commerce
11.30 Panel discussion
• Sven Rein, Pancura Managing Partner
• Olivier Bertrand, EY Partner leading Luxembourg Tax Private Equity Practice
• Stephane Pesch, CEO of Luxembourg Private Equity and Venture Capital Association
12.15 Networking Lunch
14.00 Individual meeting (optional) After the event we would be happy to organize for you tailored meetings on the topics of your interest:
In the confirmation email, we invite you to indicate topics of discussion of particular interest to you, e.g. impact of ATAD III on substance, CFC in Central EU, evolution of anti-abuse in a given jurisdiction, how to structure investment in Country A, AIFMD II, etc.
In return we will organize for you 0.5/1h meetings with the relevant professional from EY and the Luxembourg business community.
Read about our honoured guest below: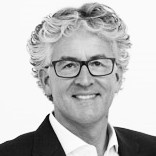 Sven joined Pancura as Managing Partner in January 2015 to build-up and develop the AIFM business. Prior to that Sven has been Managing Director at BNP Paribas Real Estate Investment Management in Luxembourg responsible for Business Development and the establishment of their AIFM. From 2006 to 2012 he was Vice President and Member of the REIF Executive Team at Brown Brothers Harriman in Luxembourg, responsible for Business Development of Real Estate Investment Fund Administration in Europe. Prior to that, he worked for the Deka Group in the real estate financing as well as Real Estate Fund Manager for institutional investors. Sven also holds diverse Independent Director positions on boards of real estate funds, is a Real Estate Economist, MRICS and fluent in German, English and French.
Read about our panellists below: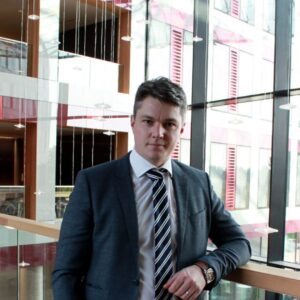 Olivier joined EY 15 years ago and is an Equity Partner in the International and Transaction Tax department where he leads the Private Equity Business. Overall, he has 22 years of international and transaction tax experience with a large focus on the Alternative Investment Fund industry over the last decade. His recent experience includes: tax advice in relation to Private Equity deals and coordination of cross-border services; advice in connection with cross-jurisdictions fund mergers and coordination of the project throughout the various countries; design of a US Debt Fund platform for EU investors; advice in relation to management fees for Asset Managers and recycling strategies for GP commitments amongst others.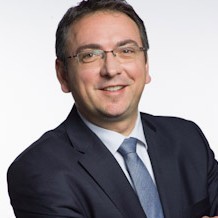 Stephane is the only Luxembourger in the team. After his role as the Director of Strategy, he became the CEO of the LPEA in September 2020. He has 15 years of experience in the investment funds industry, great entrepreneurial spirit and a deep local network. Stephane is in charge of different LPEA Technical Committees and Clubs (Legal, Tax, Operations, VC and others), public advocacy, governance and the LPEA Academy. He loves education and not only is he a professor and mentor for many young talents in town, but also he has an irresistible desire to improve his own knowledge and skills.
As attendance is limited to 50 participants from the Central Europe Private Equity industry we encourage you to register via email: eyevents@lu.ey.com before Wednesday, 22 April 2022. You may also want to invite your colleagues that you believe are most relevant to attend this conference.
Time

(Thursday) 9:00 am - 2:00 pm
Location

EY Luxembourg

35E Av. John F. Kennedy